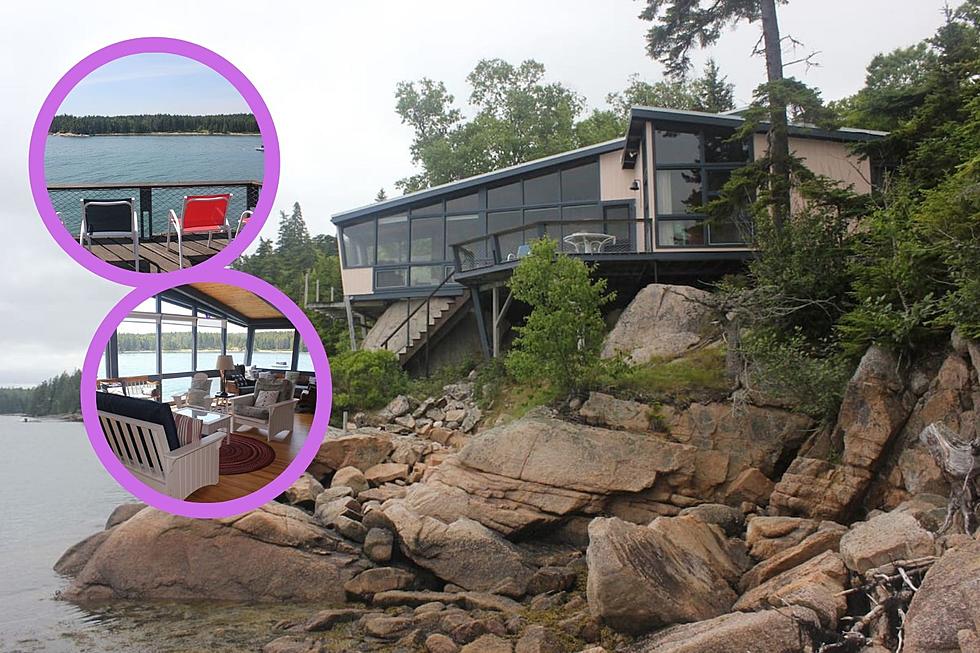 Find Peace and Serenity in This Remote Airbnb "Boat House" in Stonington
The Island Agency via Airbnb
When it comes to remoteness, the town of Stonington, Maine scores high.
Stonington, Maine
Stonington is located on the southern tip of the island of Deer Isle. The population of the small island village is 1,065. It's a three hour drive from Portland, and quite a haul from Interstate 95.
It's known as a fishing town, artist retreat, hiker's paradise, site of lobster boat races, and a wonderful place for a very peaceful and serene vacation.
Staying in Stonington
The great thing about staying in Stonington is the fact that it's very difficult to stay in Stonington. There's simply not a huge inventory. However, the options are quite exquisite, including one home on Airbnb that truly stands out.
Muir Boat House
The Muir Boat House is a rental property located right on the banks of Penobscot Bay. The home is named after famous artist and architect Emily Muir, who actually designed the home.
The house features 4 bedrooms and 2 bathrooms, which is plenty of room for six people. The home's living room is open with the dining area and retro kitchen, and features panoramic views and a central fireplace. The location of the house means the guests get to enjoy sunsets on the overlook deck or in the screened-in patio.
If incredible views, fresh seafood, starry nights, and true remoteness are your scene, then Muir Boat House may be for you.
Available through The Island Agency on Airbnb, the Muir Boat House is currently available for rentals.
Remote Stonington Rental Shines with Views and Architecture
In the remote town of Stonington, Maine, lies quite a unique property.
The Muir Boat House a contemporary-designed home right on the banks of the bay. The 4 bedroom, 2 bath house is a now a very popular rental.
You can experience the amazing views, unique architecture and remoteness by booking a stay on Airbnb through
The Island Agency
.
$3.5 Million Bar Harbor Estate For Sale Includes An Amazing Pool
The stuff that dreams are made of!
Wow, look at this huge solar-heated saltwater swimming pool, which is part of this $3.5 million dollar estate for sale located on the shore of Salsbury Cove in Bar Harbor. There's certainly enough room in it for all of your family and friends, and then some! Just imagine the pool parties that you could hold here. Where's that volleyball?
The property built in 2009 is located at 65 Shore Acres Road and consists of the main house and a couple of really nice seasonal guesthouses on 2.64 acres right on the shore. All total we're talking 6 bedrooms and 5 bathrooms and a total of 5,826 square feet. Pretty amazing, and that's what your guests are sure to say when they stop by to visit or to spend a few fun-filled and relaxing days by the ocean in Bar Harbor.