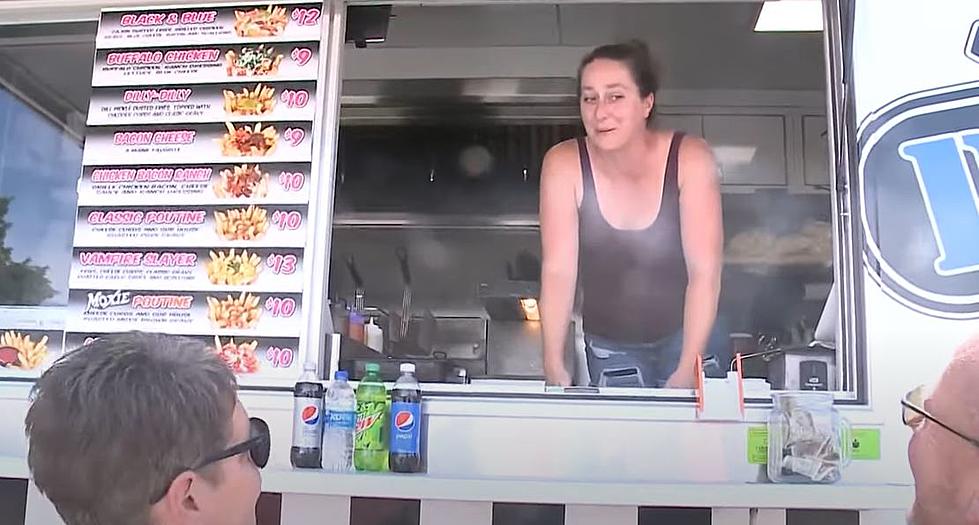 Food, Music & More! Exclusive Details About Taste Of Waterville
Youtube
One of the best parts about summer in Maine is all of the great festivals, fairs, and parties we have!
In addition to all of the agricultural fairs that state has, there are a slew of brewfests and a bunch of food truck festivals.
One of the most anticipated events in Central Maine is The Taste of Waterville.
For those who have never experienced the event, it is a food-centric party that lasts from about noon till late into the night.  In addition to food from both restaurants and food trucks, there are vendors selling alcoholic beverages.  There are also vendors selling a variety of crafts and products.
There will also be live music throughout the day and a very popular cornhole tournament.
This year's event will take place on Wednesday, August 2, 2023, at Head of Falls.
A press release about the event from the Mid Maine Chamber of Commerce says, in part:
Taste of Waterville is an adult-focused, day-long event with a variety of food options from area restaurants and food trucks, vendors, live music, beer/wine gardens and an expanded brew sampling. There will be a return of our popular cornhole tournament to add to the excitement.
At one point, the event had been billed as a family event.  In recent years, however, the organizers have really shifted it to be more of an adult event.
Music is a key part of the event.  if it is anything like recent years, there will be smaller groups and solo acts performing throughout the day.  Then, in the evening, a couple of bigger bands.  This year, they have booked Dakota and the very popular 12OC.
If you want more information or would like to become a vendor for the event, you can email Cindy@midmainechamber.com or check out the event website.
Check out this video of last year's event
What are your favorite Maine summer events?  Let us know by messaging us in our app.
Summer In Maine
We have put together a list of some of the best things you can do in the summertime in Maine. What else needs to be on our list? Let us know by sending us a message through our app.