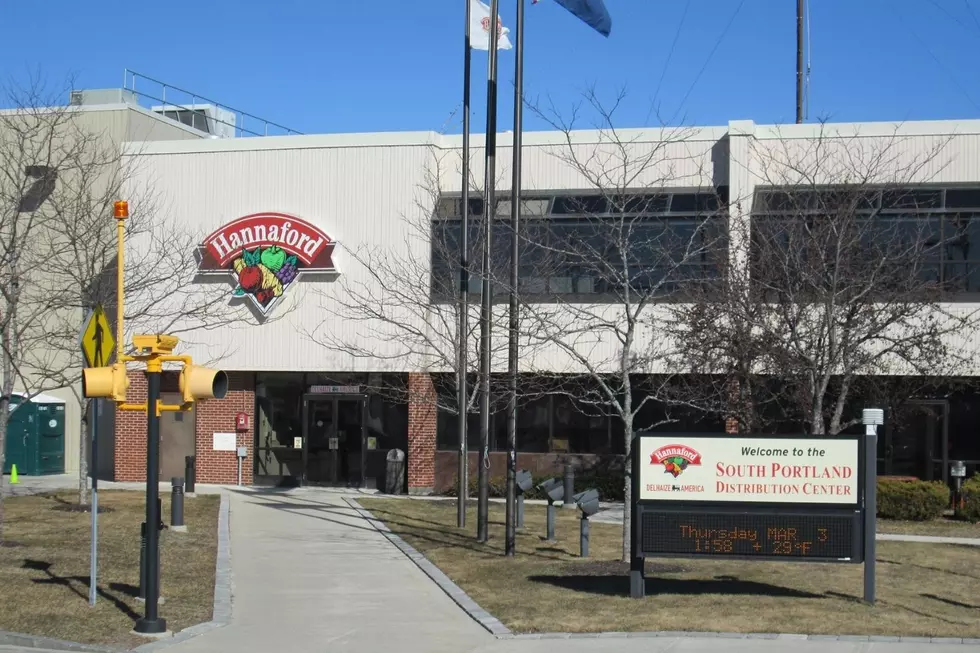 Job Openings: 40 Hannaford Warehouse Selectors Needed in South Portland
ADUSA Distribution LLC., Distribution Center 01 via Facebook
Hannaford may have started as just a horse-drawn produce cart on Commercial Street in Portland, but it's grown to become one of Maine's largest employers and purchaser of locally-grown and produced food.
So what better place to start your next job than a company with strong local roots?
ADUSA has a distribution center in South Portland that supports and services local Hannaford supermarkets, and it is hiring 40 warehouse selectors for all shifts.
As part of this job, work will consist of performing distribution center shipping/receiving functions; being a core part of moving product throughout the distribution center; getting grocery, produce, meat, frozen food and dairy orders ready for shipment to retail stores; and even operating pallet jacks, forklifts, and other material-handling equipment.
Pay for this position is up to $20 per hour with incentives and premiums. ADUSA offers a robust benefit package, including 2 consecutive days off; full medical, dental, and vision; 401k match; Paid Parental leave and an on-site gym.
At ADUSA, you will be part of a team that welcomes diversity, encourages career growth and celebrates teamwork.
So if you're a self-starter and team player with strong attention to detail and the ability to take on multiple tasks in a fast-paced environment, then its time to join the Hannaford Supermarkets family.
Apply to be come a warehouse selector today here.