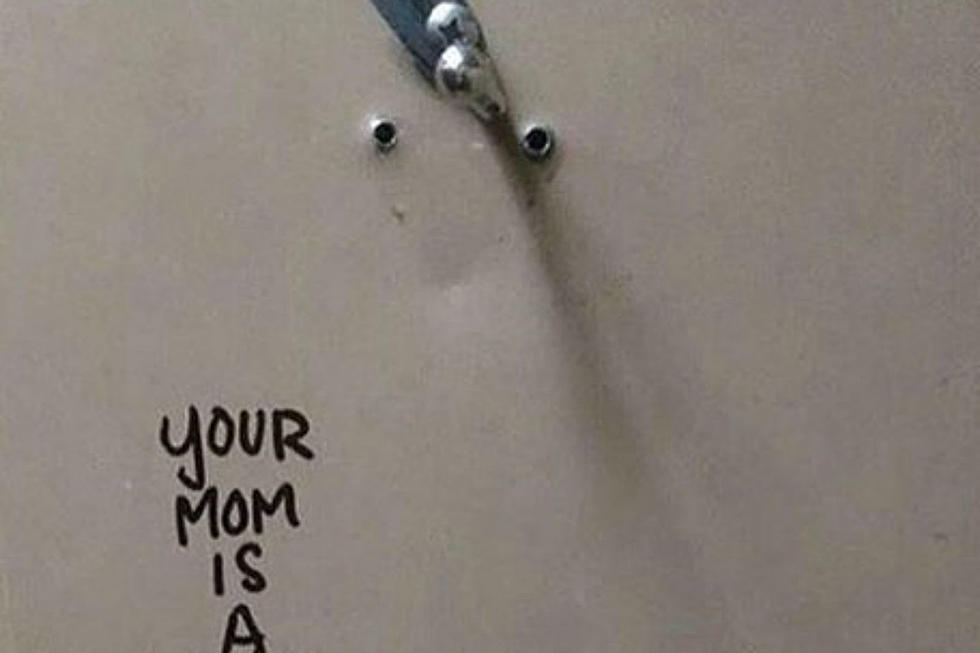 Here's Proof That Canadians Might Not Understand Bathroom Graffiti
Twitter via DJNoRequest
It's almost an unavoidable fact in Portland's Old Port, whenever you're going to use a restroom at a restaurant or bar, you'll find some sort of bathroom graffiti. Most of that graffiti is probably best served to stay in whatever stall you might find, but this bathroom graffiti, straight from our neighbors to the north, is a different kind of beast.
Shared on Twitter by DJNoRequest, apparently Canadians view bathroom graffiti as an opportunity to remind people of nice things, and not a chance to deliver cheap shots at someone's mother.
I think we can all admit two things. One, we all like hearing that our mother is a nice lady and that our father is proud of us. And two, this is most likely an isolated bathroom graffiti incident and in other bathrooms across the great expanse of Canada, you're probably going to find the same kind of nasty stuff you'd find here in the states. Maybe. OR, it's just nice uplifting messages.
YOUR GRANDMOTHER MAKES A MEAN APPLE PIE
YOUR GRANDFATHER GIVES TERRIFIC ADVICE ABOUT FINANCES
I BET YOUR COUSIN FLOSSES ON A REGULAR BASIS
You know...things like that.