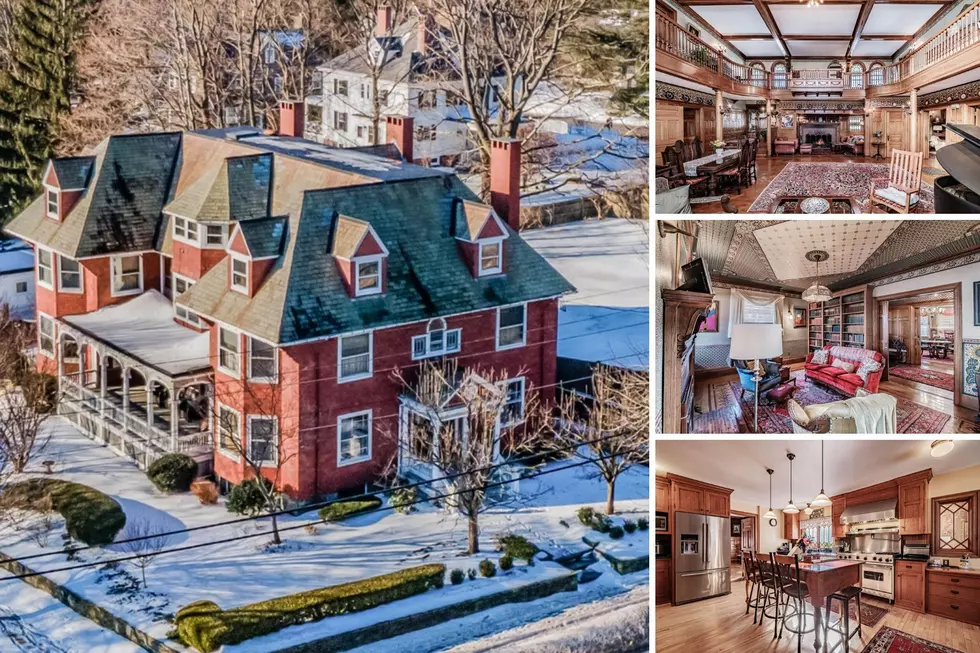 Historic Home for Sale in Portland is an Absolute Masterpiece
Bean Group: Canva
Portland Real Estate
Maine's largest city of Portland continues to be one hot destination. It seems every time you look around, there's a new condo complex or home being built. Every home that goes on the market seems to sell in just days. The demand is unquestionably strong.
It will be interesting if that demand flows to an amazing house that's available just minutes from the city's downtown district.
Historic Portland Home for Sale
Introducing the Horace Farnham House, located at 318 Brighton Ave. The home was designed in 1902 by famed architect John Calvin Stevens, and is an immense figure in a very cool part of town.
The main home is over 6,000 square feet. It features 7 bedrooms, 4 baths, 4 fireplaces, state-of-the-art kitchen, massive great room, impeccable floors and ceilings, numerous common rooms, library, garage, wine cellar, and about 10 million perfect little details.
The house even has a home within it. The third floor was converted into a second home back in 1998. It has 3 of the 7 bedrooms. If not wanted, the disclosure mentions that it easily can be repurposed back into the main home.
Historic Living
This is quite the special home. It's not a daily occurrence that you can find the Downton Abbey home just sitting in cool, old Portland neighborhood.
It's a chance to own a piece of Portland history. Make an offer on the Horace Farnham House today.
The asking price is $1.85 million. The listing agent is the Bean Group. You can find out more info here. And, you can see more images of this amazing home below.
A Look at an Incredible Historic Home in Portland For Sale
Located just minutes from downtown Portland is this amazing John Calvin Stevens home. Built in 1902 the 'Horace Farnham House' is on the market, and looking for the perfect owners.
Interested in owning a piece of Portland history? Make an offer today. The asking price of $1.85 million. It's listed by the
Bean Group
. Click
here
to find out more.
The 10 Rock + Metal Bands With the Most Diehard Fanbases
They take "Stan" to a new level.