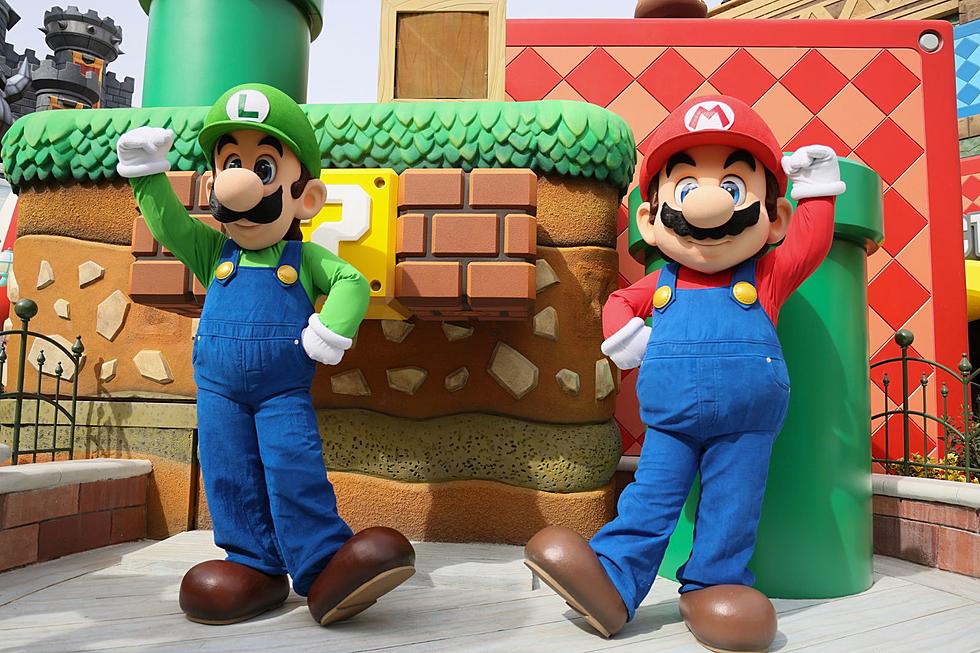 How is the Most Popular Super Mario Character in Maine, New Hampshire Not Mario or Luigi?
Getty Images
It almost seems like a crime.
Well, sort of.
Because Luigi, we get. In fact, search the internet for Luigi memes and most of the ones that will pop up will talk about not trusting someone whose favorite Super Mario character is Luigi.
But really? Not even Mario as a favorite?
New Super Mario movie is out now
Yesterday was opening day for the latest movie in the Super Mario Brothers franchise, The Super Mario Bros. Movie, in theaters. Other than the trailers that kept dropping over the last few months, one of the most talked about points was the fact that Chris Pratt voiced Mario and the character sounds, well, just like Chris Pratt.
No Italian accent. None of the "It's a-me, Mahhhh-deeeee-ooooo" phrasing (again, with Italian accent) that we've come to know and love over the years.
Favorite Super Mario characters
Since the new movie dropped and has been anticipated for months, the Super Mario Brothers franchise has been top of mind lately.
And because of that, Chicco, which, according to their website, is "a leader in Infant and Child Car Seats, Strollers, and Feeding products, went on a mission to find out every state's favorite Super Mario character.
And honestly, the results are a little bit surprising for New England. Well, maybe more so New Hampshire than Maine.
Because according to Chicco's search to find everyone's favorite Super Mario character, while Maine gives that dino egg-eating savage Yoshi all the love as its favorite, New Hampshire's top choice for favorite Super Mario character?
Wario.
Interesting.
Mario vs. Luigi
Also, in case you're curious, according to Chicco, all of New England (except Rhode Island) picks Luigi over Mario, and Princess Daisy over Princess Peach (again, except Rhode Island.)
Pot is also legal in most of those states for recreational use (except for New Hampshire), so whether or not that had to do with some of the wonky results could be up for debate.
But also, shout to the New Englanders getting recreational and playing the Rainbow Road course in Mario Kart, because those are two great tastes that taste great together.
Hypothetically.
See the Must-Drive Roads in Every State
This 180-Year-Old New Hampshire Church for Sale Has So Much Room for Activities
Listed by Bonnie Cyr at KW Coastal and Lakes & Mountains Realty/Wolfeboro and highlighted
on Zillow
, 7 & 9 Highland Avenue is going for only $319,000. Take a look at the pictures of the place.