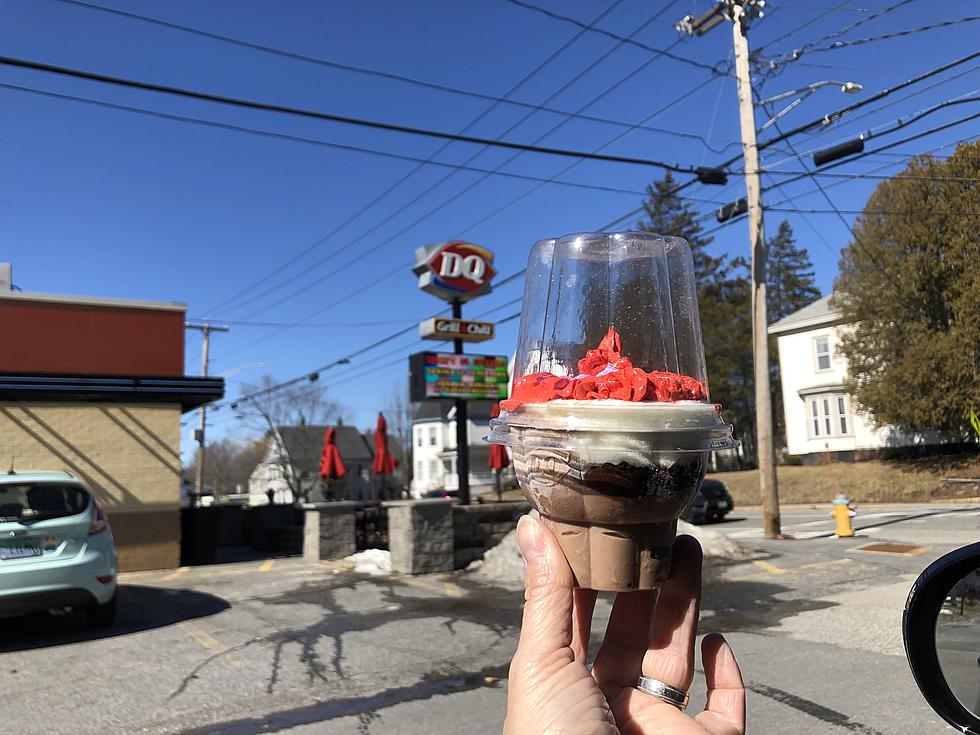 How to Order a Dairy Queen Cupcake in Westbrook That's Not on the Menu
TownsquareMedia
It's an individualized version of their famous ice cream cake that the super popular kids had at their birthday parties!
This is a bit of a secret of Dairy Queen. Since it's not on the menu, you have to know about it. So - I'm letting you know! I saw on Facebook that the Westbrook Dairy Queen has 'cupcakes'. It's a single serving of their ice cream cake.
Again, this special spiffy treat is NOT on their menu, and not all Dairy Queens have them. But the Westbrook DQ has had them for about 15 years. They make them at the store, so availability depends on staffing. I called ahead. Again, don't look for them on the menu, you won't see them.
From what I understand, these are only available at the drive-thru. You simply order a Dairy Queen cupcake. If you didn't think to call ahead, have a backup plan ready in case they don't have any. Again, these are made there and they decorate them per order. They change too. You never know what fun treat you'll get. Today I got some neat red and pink frosting on what tasted like a vanilla-based cake ice cream, with a layer of chocolate cake and then chocolate ice cream. Whatever it was, it was fun and yummy and it brightened my day.
Thanks, DQ Grill and Chill in Westbrook! This is a super cool thing I learned that I had never known! I know you guys were super busy when I ordered my secret cupcake, so I appreciate it! If you love those ice cream cakes, but feel wrong eating a whole one - this is perfect for you.
Where To Find The Best Ice Cream in Each of Maine's 16 Counties