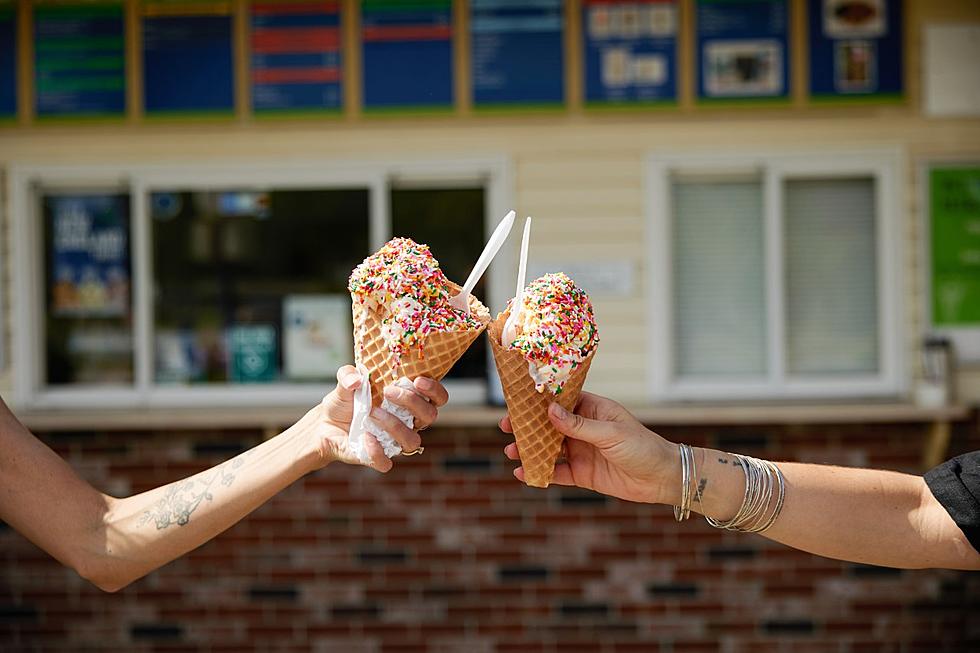 Gifford's in Auburn Won't Reopen, but All Other Locations Are Good to Go
Giffords
Gifford's Ice Cream has had a challenging winter, but they are the essence of what makes Maine great.
They have announced that its family-owned stands are opening as scheduled and that the company is working with a bunch of ice cream companies to meet ice cream needs after the early February fire at its Skowhegan plant.

Gifford's CEO, Lindsay Skilling said in a statement,
The fire at our Skowhegan factory has put us in a challenging position, but one that we're working through to the best of our ability, and with the support of some like-minded folks in the industry.  As we considered the next steps in the wake of the fire, we faced some tough choices; getting back up and running was never in doubt, but the timing has been uncertain. Ultimately, we decided to push forward – with the help of a network of partners. There may be snow on the ground, but it's ice cream season in New England, and we wouldn't miss it.
The Auburn location on Minot Avenue however will close forever and the building is for sale. That was not an easy decision for the family and they loved their time in Auburn. They made this decision before the fire in Skowhegan.
Get ready - here's the schedule for Gifford's family-owned stands to open!
Gifford's Bangor Family-Owned Stand - Friday, March 17, at noon.
Gifford's Waterville Family-Owned Stand - Friday, March 24, at noon.
Gifford's Farmington Family-Owned Stand - Friday, March 31, at noon.
Gifford's Skowhegan Family-Owned Stand - Friday, April 7, at noon.
What's remarkable is the outpouring of support Gifford's received from ice cream makers wanting to help. Especially family-owned ice cream makers. It's through that help that Gifford's ice cream will still be available. All of their new partners live up to the high standard Gifford's ice cream has. However, specialty flavors will be later this year. That's something that only Gifford's can do, so we'll all have to wait until the plant is fixed. Look for some improvements at Skowhegan and Waterville stands also. Gifford's is excited to get back to doing what they do best, making your day better with ice cream!
Yankee Magazine's Top Maine Ice Cream Shops
Need a refreshing treat during these hot Summer days?
Yankee Magazine
has you covered. Here are seven outstanding ice cream shops that Mainers can enjoy.