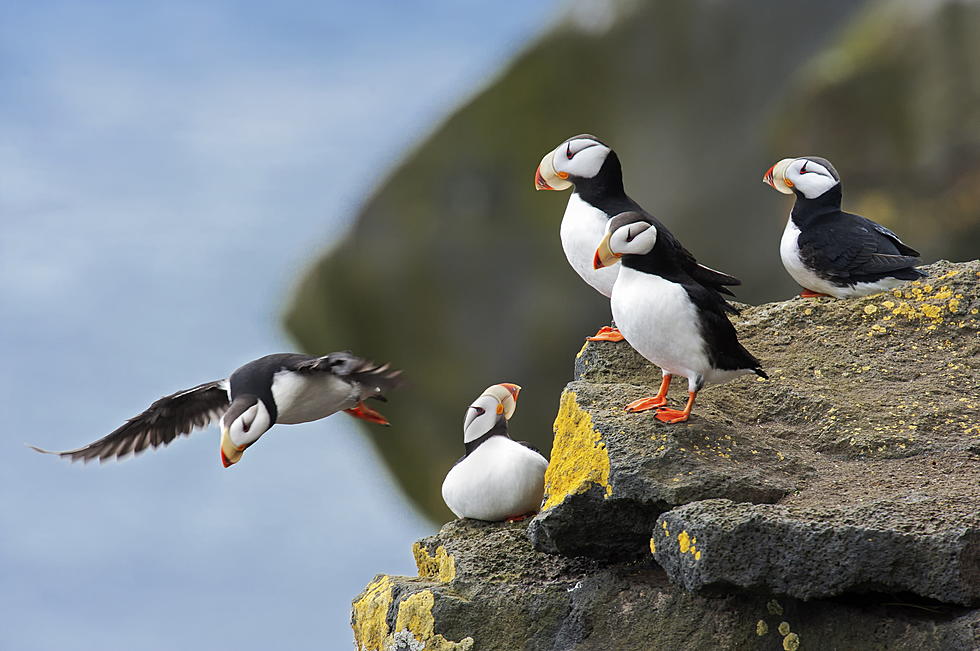 LIVE STREAM: Watch Puffins Hang Out Off the Coast of Rockland
webguzs
Has anyone else been watching the Giraffe Giving Birth Live Stream, and been hugely underwhelmed with the lack of... well... anything? Us too! So, while you wait for April (that's the giraffe, not the month) to get on with her duty to her species, we at WCYY want to hook you up with something a little more local.
In step with the theme of animals, we present to you the Puffin Loafing Ledge Cam!
This live stream comes to us from the Seal Island National Wildlife Refuge, which is located about 20 miles off the coast of Rockland. The Refuge, which is a subsidiary of the Maine Audubon, placed the cameras there to capture video of the Puffins hanging out on what it calls the "Loafing Ledge", which actually looks like a pretty sweet place to sit. We wouldn't recommend trying it, but if you do, at least it'll be a cute bird that pecks you to death.... Or is that worse somehow?
The Refuge also plays host to several other species of bird -  the Razorbill, which is slightly taller than the puffin and has a flatter, black beak; the Black Guillemot, which is a small, black bird with white shoulders; and the Common Murre, which looks like a cross between a penguin and a Black Guillemot.
Love birds? Love giraffes, but are okay with temporarily settling for birds? Let us know in the comments!