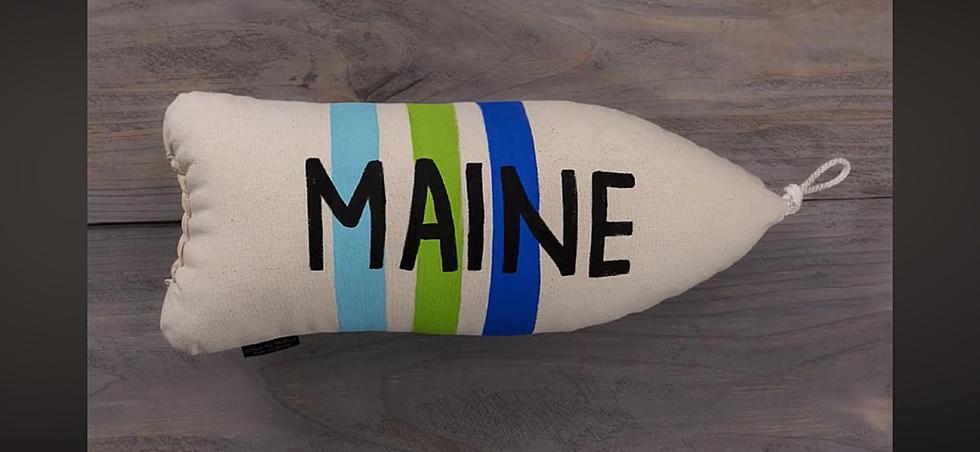 The Most Maine-ish and Affordable Maine Gifts, Made in Maine
The Down East Shop - via YouTube
Maine is more than just home for people; it's a way of life. Mainers are passionate about their state, some to the point where they like to represent it in any way they possibly can. Do you know someone who is passionate about Vacationland? Whether they live here year round, have a summer home, or just love to visit, here are some great gift ideas for the holidays or any time. These are also great sources to check out if you're involved in a real estate transaction with buyers moving from out of state, and you want to welcome them to Maine with a gift.
Box of Maine
Box of Maine is a small, family-owned business out of Brewer. They offer over 80 items and allow their customers to customize gift boxes. Depending on your budget, you can choose five, seven, or 10 items to be included in your box.
Although not everything on their list of options is manufactured in Maine, they certainly have Maine ties. For example, Moxie may have originated in Massachusetts and is now owned by Coca-Cola, but the greater Lewiston Auburn area celebrates the carbonated beverage every year with the highly attended Moxie Festival in the neighboring town of Lisbon.
The Down East Shop
With plenty of custom made items made right here in Maine, The Down East Shop has teamed up with local craftsmen from all over the state, and have been offering everything from locally handmade bags and hats to unique home decor, handcrafted jewelry, and more since 2017.
They are a small team that wraps, packages, and ships all items from their Rockport location. They did close their store at the beginning of the pandemic, but their online store is always open.
Seabags
It's likely you are familiar with Seabags, as they are quite popular. In the event that you're not, they are known for their tote bags, which are handcrafted out of recycled sails, making them all unique with not one exactly like the other. Although they have expanded their locations throughout the country over the years, there isn't much about this company this isn't local. All of their bags are designed and sewn at their main headquarters on Custom House Wharf in the heart of Portland's waterfront, just off of Commercial St.
If their bags are a bit out of your budget, they offer a handful of Maine themed accessories as well.
Tinderland Candle
Ian Maksut launched Tinderland Candle at the end of 2022 in Cornish, Maine, with the goal of creating sustainable, natural Maine-made candles. All candles are hand poured using a mix of natural coconut and soy wax infused with essential oils to help fill a room with magnificent scents.
We asked Ian what are his most "Maine" scents that he has to offer.
The most "Maine" scents I have are Maine Winter (a beautiful mix of Maine Pine, Rosemary, and Cedar), Great North Woods (a fantastic pine scent) and Balsam Fir (quintessential Maine Christmas Tree scent). Spiced Apple Cider has also been our best seller lately, for the fall season, a great mixture of apple, cinnamon, and vanilla.
Whether you're looking for the aroma of Maine, the smell of the holidays, or several other seasonal scents, these will fill yours or someone on your holiday list's home with magnificent scents.
The Woods Maine
The Woods Maine is located in Norway. Teaming up with other Maine partners, you can find clothing, apparel, accessories, home goods, as well as pillows and blankets that are hand sewn in here in Maine.
You will be hard pressed not to find something for a Maine fan on your list. You can visit their store during business hours or order from their online store.
Lisa-Marie's Made in Maine
Lisa-Marie has been promoting Maine in Maine products for over thirty years, and has continued to expanded her love for locally crafted items. According to her website, she teamed up with about 50 artisans and craftsmen in 2003, and has since teamed up with many more.
Her stores in Portland and Bath continue to be family owned and operated, and proudly promote 400 other small Maine businesses that create the likes of jewelry, pottery, photography, books, apparel, chocolate and so much more.
Stonewall Kitchen
With locations in Maine, New Hampshire, and Massachusetts, Stonewall Kitchen is a Maine-based company with their headquarters in York ,and features a cafe with items made with ingredients on their shelves. You've likely tried their infamous jam or mouthwatering mustard.
They are also known for their chutney and jellies, among other locally-made items. They also have plenty of Maine specific kitchen items, such as hand towels and platters.
Here are even more options:
Maine-Made Holiday Gift Ideas: A Guide to Buying Local
Here are 50 Maine-made holiday gift ideas so you can find the right gift for the right person while buying local and supporting our fellow Mainers - because that's a gift in itself.
Gallery Credit: Meghan Morrison
Top Maine-Themed Secret Santa Gifts For Your Office Holiday Party
Is it tough for you to find a secret Santa gift for your holiday parties? I have found the best Maine-themed gifts to level up your secret Santa game!
Gallery Credit: Lizzy Snyder