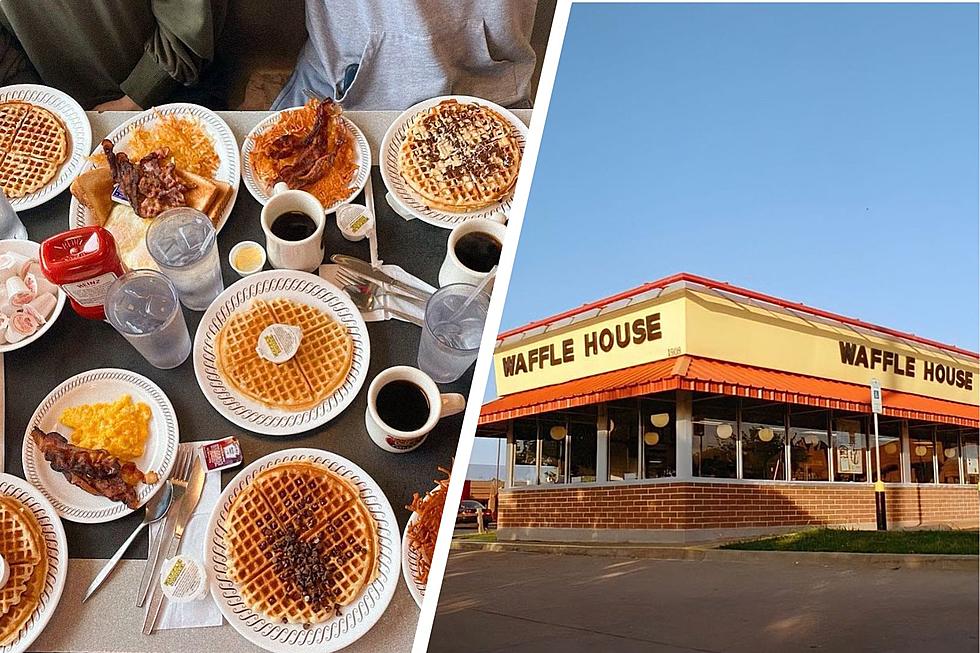 Is It Time for Maine to Get a Waffle House? Heck Yeah It is
Waffle House via Facebook
I may have gone to college south of the Mason-Dixon line, but I'm 100% Yankee.
In fact, there's not much about me that doesn't scream Northeast Coaster. I love being loud, I talk very fast, I constantly judge people, I'm quite arrogant, and I have literally zero patience.
My experience in the South was basically the polar opposite of everything that is me. But that doesn't mean I don't love it.
The South is great. The weather is nice, the college football is plentiful, the people are kind, and the food is some of the best you will find.
Just think about wonderful Southern delicacies. Carolina barbecue, Nashville hot chicken, shrimp 'n grits, and soul food are just some of the delicious plates you can find down South.
But this post isn't about a certain delicacy. It's more about a chain found primarily in the South that Maine desperately needs. Of course, I'm talking about Waffle House.
Let me start by saying that if you have never experienced a Waffle House, then you are missing out on pure Americana. We are talking about breakfast calorie bombs that are awaiting you 24 hours a day. We are talking about being able to put 1,500 different toppings on your hash browns. We are talking about some of the best people-watching this side of an airport or Old Orchard Beach. I'm talking about buttery waffles that will cure any hangover. This place is special. Hell, it's an American institution.
Currently, Waffle House can be found in 25 different states, primarily in the South and Midwest. Pennsylvania is the most northern place you can find them.
This needs to change, especially with Maine basically losing all of its Denny's. This state really doesn't have any 24-hour diner options. The best thing to fill the need is a Waffle House, a place where you can gorge on bacon and sausage after a long night of debauchery or work...or both.
I plead to you, Mr. and Mrs. Waffle House, please bring your business to Maine. We need your delicious eats and sassy servers. We need your smothered and covered hash browns and your biscuits and gravy.
Maine is ready for Waffle House. Waffle House should be ready for Maine.
15 Chain Restaurants That Could Replace Macaroni Grill Near the Maine Mall
From popular buffets to sports chains to Asian fare, here are 15 chain restaurants that could fill the vacated Macaroni Grill location in South Portland, Maine.
Gallery Credit: Joey
LOOK: How Many Waffle Houses Are in Every State?
Ever wonder how many
Waffle Houses
are in every state in America? We've got you covered in this smothered, covered, and scattered ranking of states by locations based on data from
World Population Review
.
Gallery Credit: Meg Dowdy