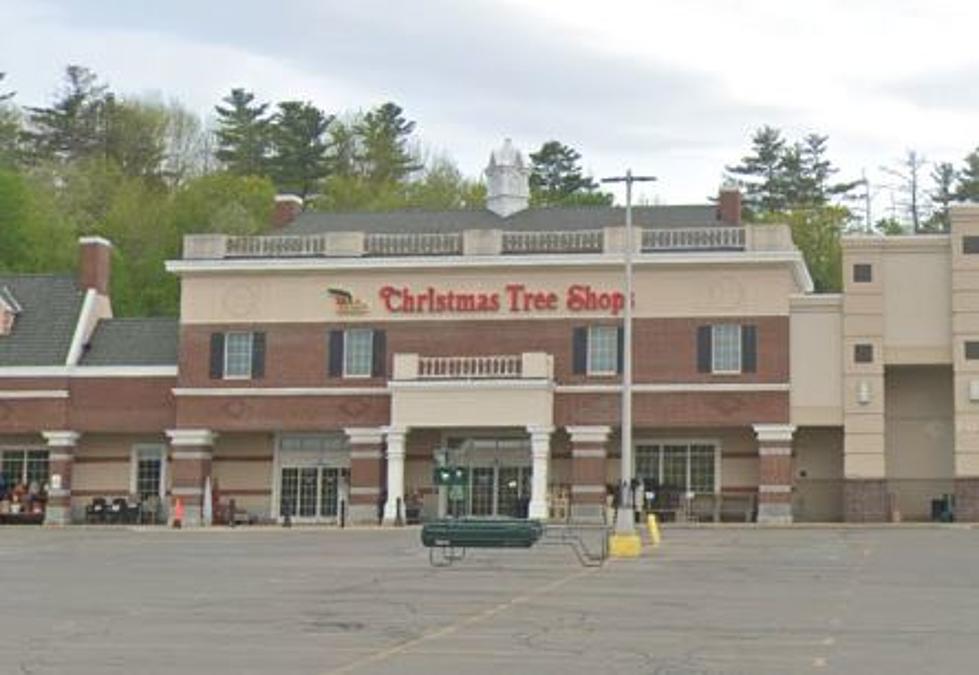 Time Is Running Out To Use Christmas Tree Shops Gift Cards in Maine, New Hampshire
Google Maps
To say that New Englanders were shocked when they first learned that the entire Christmas Tree Shops chain was going to be closing is an understatement.
The discount chain has been universally loved by people in Maine, New Hampshire, Massachusetts, and beyond for years!
I was living in Mount Washington Valley when the North Conway location opened.  Despite the fact that it was a discount store, people were SUPER excited about it.
You would have thought that the area was getting some high-end Madison Avenue boutique.
Well, sadly, after it initially looked as though some of the Christmas Tree Shops stores would stay open, we recently found out that all of the store's locations would be liquidating their inventory and closing their doors for good.
What about Christmas Tree Shops gift cards?  Well, if you have them, time is running out to use them.
According to an article on the WGME website, the store plans to stop accepting gift cards on July 21.  That leaves you just about two weeks to get to the nearest store and spend those cards.
The article explains that there is a slim chance we could see the stores stay open.  If a buyer is found in the next week, the closures could be averted.  We have our fingers crossed hoping this happens.
If you have never been to a Christmas Tree Shops store you need to experience them before they close permanently.  They are kind of a middle-quality discount store.  They don't necessarily sell the higher-end stuff you'd find at TJ Maxx, but they also don't sell the lower-quality stuff found at some discount stores.
Typically, the stores stock everything from glassware, to condiments, to gift ideas.
There are Christmas Tree Shops locations in Augusta, Bangor, and Scarborough.
In total, there are 74 locations across the country.  Most of them, of course, are in New England.
16 Now Closed Turnpike Mall Stores
The Turnpike Mall in Augusta has been around for over a half century. In that time, dozens of stores and businesses have come and gone. We've put together a list of some of the more notable ones. Do you remember any of these?