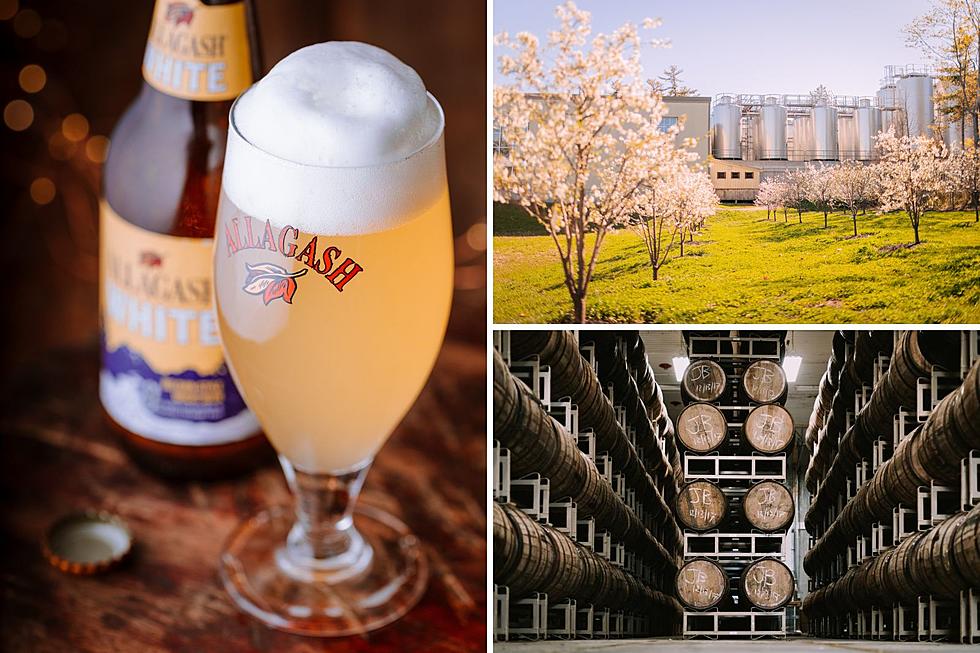 Popular Portland Craft Brewery Named Maine's Best
Allagash Brewing via Facebook
An award-winning Portland brewery just keeps adding more accolades to its resume.
The popular culinary site LoveFood recently released a list of the best brewery in each state. The choice for Maine is probably not a huge surprise. According to LoveFood, Maine's number one brewery is Allagash Brewing.
Located in Portland, aka Maine's craft beer capital, Allagash is a specialty brewery that's been perfecting Belgian-style beers since 1995. It was founded by Rob Todd, who wanted to focus on a style of beer that wasn't readily available or crafted in the United States.
Boy did that turn out to be a good idea, because Allagash has become a national juggernaut in the Belgian style and craft beer industry. According to Craft Brewing Business, Allagash was the 20th largest craft brewery by sales volume in 2020, and the largest in Maine.
There's good reason for this: the beer is delicious. You can find all sorts of innovative styles and flavors, including a billion different ales, stouts, Saisons, barrel-aged brews, lagers, IPAs, and many Belgian styles that I can't pronounce. Even the pickiest beer fan will find something at Allagash, and probably accept that it's one of the best things they ever drank.
Of course, it's impossible to discuss Allagash without bringing up the brewery's flagship beer, the White. It's also a big reason why LoveFood selected the brewery as Maine's best. This award-winning brew is probably one of the most impactful beers ever to come from the state of Maine. It's a wheat beer that is spiced with coriander and orange peel, giving it just the right amount of sweetness. It's also perfectly hazy to truly make it a unique pour. You can also enjoy a few of them without getting bombed, because the alcohol per volume (APV) is just 5.2%, which is relatively low for craft beer.
Allagash White is a great choice for this, because it's universally well-liked. You don't have to be a craft beer connoisseur to appreciate it. It's a mild hoppy flavor, so it won't blow away the pallet like an IPA or English pale. But the flavor profile is better than any lager that one is going to come across. It's just a damn good beer.
This has been quite a year for Allagash. Not only is it getting national attention on the web, but it also took home numerous honors at the 2023 Great American Beer Festival. Those included Brewery and Brewer of the Year in its respected category, a gold medal for the Tripel, and a silver for, you guessed it, the White.
Congrats to Allagash for more well-deserved national accolades. Here's to many more years of delicious libations from the brewmasters.
23 of Portland's Best Breweries
Portland, Maine is loaded with breweries. Here's a list of the spots you can hit up when home for the holidays...or any time.
Gallery Credit: Chris Sedenka
Fame and Fortune: These Are the Richest Celebrities in the World
Stacker
compiled a list of the world's richest celebrities using data collected from
Celebrity Net Worth
's rankings by current net worth.
Gallery Credit: Stacker