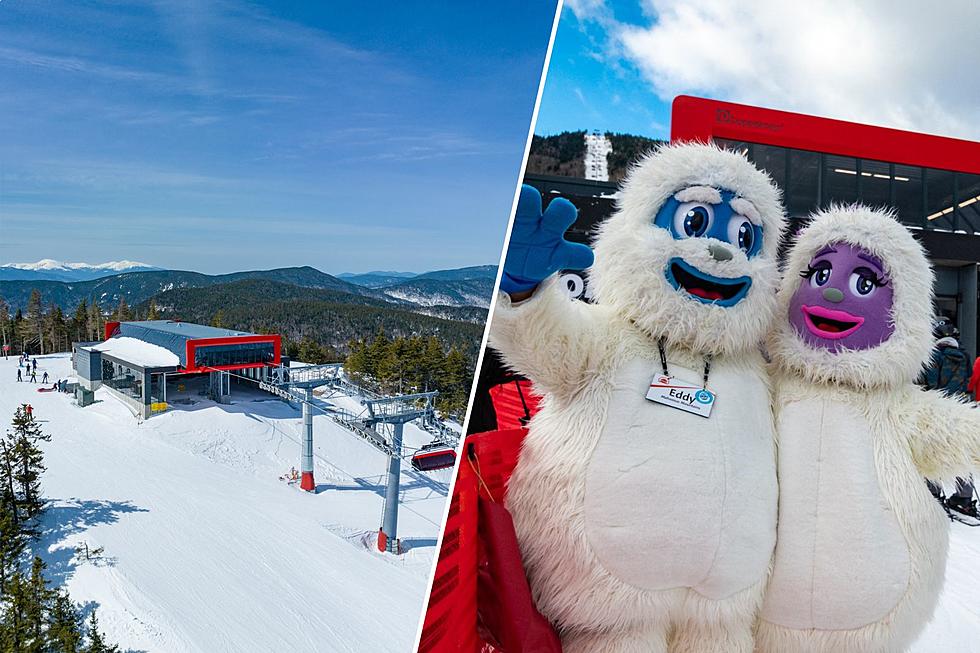 One of the Most Family-Friendly Ski Mountains in the Entire US is Right Here in Maine
Sunday River via Facebook
If you aren't a fan of winter, you may want to avert your eyes.
For those who can't wait for cooler temperatures and the white stuff, then do I have some good news for you: ski season is officially just around the bend.
Put away those golf clubs and break out the bindings. Let's get those skis ready for another year of carving Maine's beautiful ski slopes.
Heck, the articles, rankings, and "best of" lists for the ski season have already begun to be published. And one of those articles gives quite high marks for one of Maine's most popular mountains when it comes to kids and beginner programs. That resort is Sunday River.
In the Western Maine village of Newry lies the mighty Sunday River Ski Resort. This mountain has made a name for itself with its vast trail system, numerous peaks, state-of-the-art lifts, and wealth of activities.
Sunday River can also boast that it has the most ski terrain on the East Coast, with 135 trails over the eight peaks. And even more impressive is the fact that nearly the entire network is covered by snowmaking. Once Sunday River is open for the season, it stays open.
But what can really set Sunday River apart from the rest is the incredible kids and beginner programs that are available. And this leads us right to a recent article from the Family Vacationist, a popular family travel site. The article took a look at the best learning ski resorts in America. Sunday River would be the only Maine mountain listed, and just one of two from New England (Vermont's Smuggler's Notch also made the list).
Here is a little of what The Family Vacationist had to say about Sunday River and its children's and learning programs.
The kid-friendly mountain is known for having some of the East Coast's most wide-open terrain, making it ideal for beginners to ski in comfort, even on crowded days...Other amenities that make Sunday River one of the best ski resorts in the U.S. include twilight skiing under the lights and meet-and-greets with the resort mascot, Eddy the Yeti...
I'm feel robbed. I don't remember Eddy the Yeti being around when I was a kid.
It's not surprising to see Sunday River on this list. The mountain has done a ton to make the resort as accessible and exciting as possible. There are always events happening, with most of them being very family-oriented. Plus, activities go well beyond just skiing.
It's great to see a Maine mountain get recognized in this article. It's a well-deserved distinction for Sunday River. And for someone who has spent quite some time up there, I can tell you how special the skiing and staff are.
Now, if only it would start snowing.
LOOK: These are the best high schools for sports in Maine
Gallery Credit: Stacker
LOOK: Was 2023 The Hottest Summer On Record?
Temperatures soared in 2023 as brutal heat set new records across the United States this summer.
Gallery Credit: Meg Dowdy