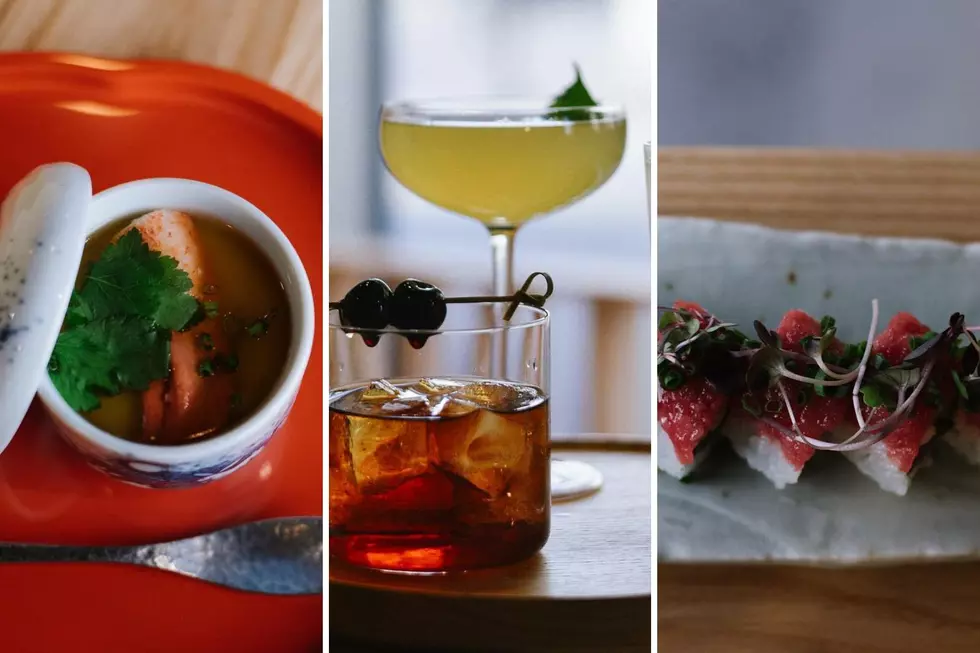 Missing Miyake? The Popular Japanese Restaurant in Portland, Maine, Set to Reopen
Miyake via Facebook: Canva
Portland's incredible food scene is about to get one of its heavy hitters back. There's excitement in the air as Miyake Restaurant has announced its reopening date, following a lengthy renovation.
The official reopening is coming just a few days after the Thanksgiving holiday. According to Miyake's Facebook post, it will be Tuesday, November 29th.
It's been a long time since the highly regarded Japanese restaurant has been fully open. Miyake did do sushi platters during the pandemic but made the decision to renovate their Fore Street location before reopening.
The restaurant did post an update in April of this year about the work being done. They even shared an image of the brand new 10-seat bar that at the time was being built.
Miyake has been a local and tourist favorite ever since opening. The award-winning Japanese restaurant even gained national recognition when Masa Miyake was nominated for James Beard Award Best Chef Northeast in both 2014 and 2015. It's easy to imagine Miyake absolutely packed nightly once it reopens.
While Miyake is set to reopen, its sister restaurant has continued to crank out the Japanese classics with no hesitation. Located on the corner of State and Congress Streets, Pai Men is a more casual joint than the upscale Miyake. It has a wide variety of Japanese favorites like ramen, buns and gyoza. While it's a completely different restaurant, but certainly maintains the beautiful flavor and technique of a Miyake restaurant.
It's great to see Miyake finally reopening. It's been a wonderful fixture for Portland's food scene for some time, and hopefully will continue to be. I look forward to seeing the new digs.
Look: 50 Maine Restaurants That are Worth the Trip
Thanks to our great listeners we were able to compile a list of many of Maine's great "worht the trip" restaurants, cafes, pubs, and bakeries.
These great spots can be found across the state and waiting for you to give them a try.
How many have you been to?
17 Maine Restaurants Visited by Vacationing Celebrities
Many celebrities visit Maine and get the chance to eat at the numerous great restaurants the state has to offer. Have you had a chance to visit the local places below that these 18 celebrities have dined at?