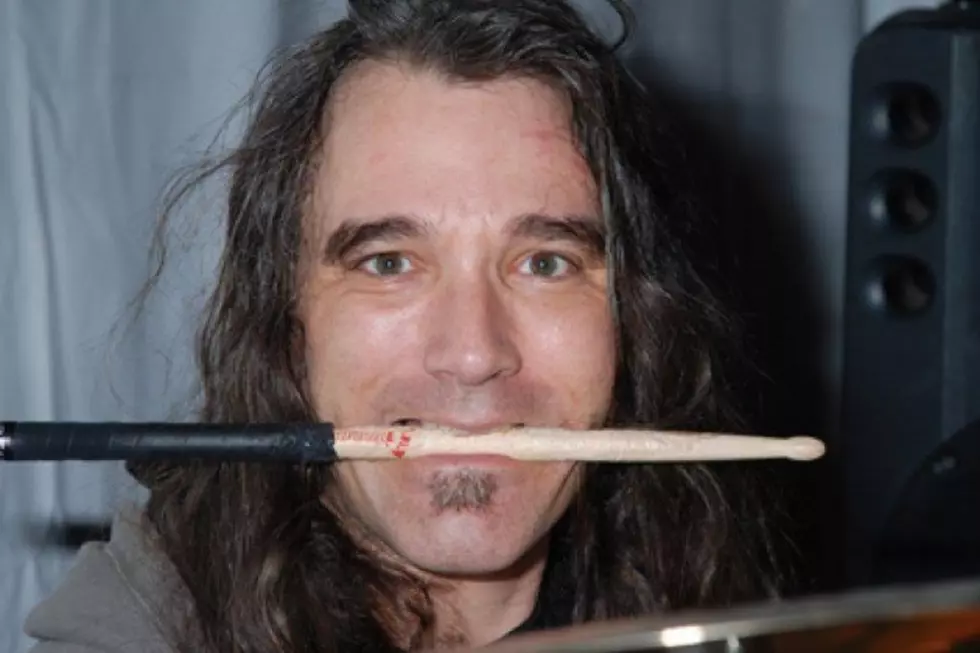 Former Pearl Jam Drummer Dave Abbruzzese Wanted by Texas Police
Facebook
Dave Abbruzzese -- Pearl Jam's drummer in the early '90s who was featured on Vs. and Vitalogy -- is wanted by Denton County police in North Texas.
A warrant for the former rock star's arrest was posted in September 2014, but a Pearl Jam fan Twitter account just shared the details. His warrant is detailed with "MAN DEL CS PG 1>=4G<200G POSS CS PG 3<28G." That translates to a couple of different charges, first being possession of a controlled substance less than 28 grams. That's considered a Class A Misdemeanor, and Abbruzzese -- if arrested -- could face up to a year in jail and a $4,000 fine.
The second charge is significantly more severe as it is a First Degree Felony -- with Abbruzzese facing up to 99 years or life in prison (via Alternative Nation).
Abbruzzese was fired from Pearl Jam in 1994 (before Vitalogy was released). In a Rolling Stone article that detailed the drummer's departure, Abbruzzese said, "For reasons that I don't completely understand, the other members decided it was necessary to fire me in order to pursue a philosophy which they perceive as incompatible with mine. I was not involved in their decision, nor do I agree wit their decision, but I accept it and am proud to have been a part of what Pearl Jam was."
Kelly Curtis, Pearl Jam's manager during the time, told the magazine, "I was hoping not to have to say anything about it ... everyone thinks Dave is a great drummer and a great person, but it wasn't happening."
Worst to First: Every Pearl Jam Album Ranked
You Think You Know Pearl Jam?