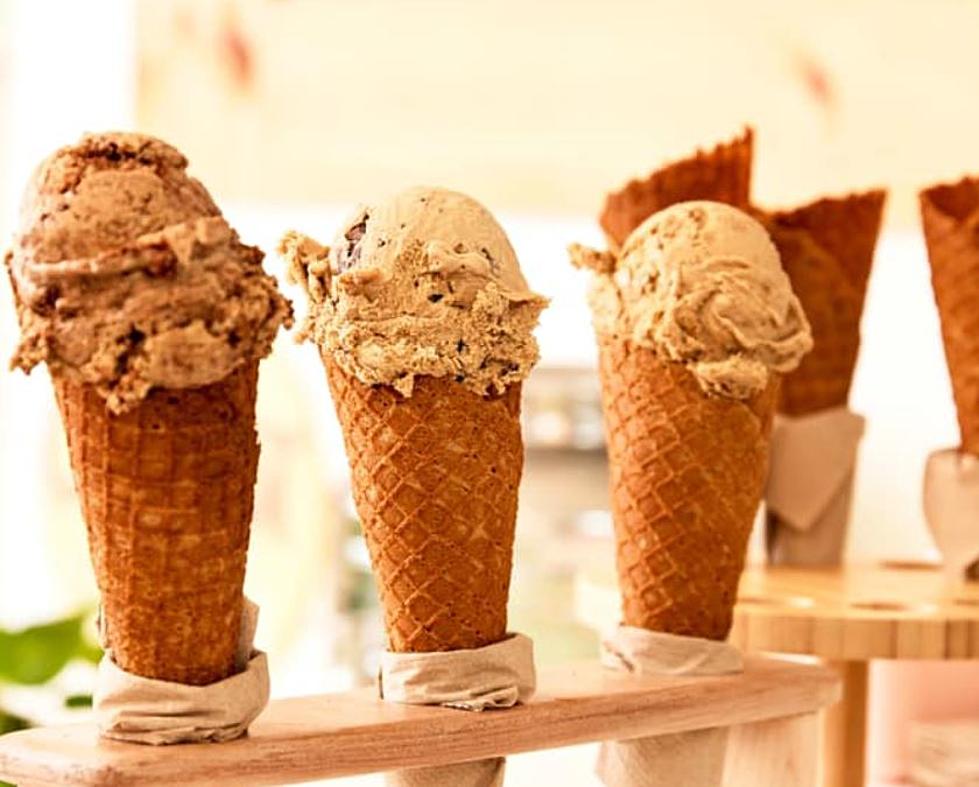 People Are Coming From Miles Around To Visit This Incredible Vegan Ice Cream Shop in Portland, Maine
Sticky Sweet
If you are Vegan or can't have dairy, it's really tough not being able to enjoy an ice cream cone on a hot summer day in Maine. Some people have NEVER had ice cream because of their diet needs. Sticky Sweet to the rescue! This cute little ice cream shop on Cumberland Avenue in downtown Portland serves some of the best ice cream around. It's all plant-based. 100% Vegan. 100% Gluten Free. That's right, no dairy, eggs, or refined sugar. No cholesterol and nothing artificial. And it's all made from scratch.
We love to champion the little businesses, like Sticky Sweet, that make up our great little city. If you talk to the friendly folks behind the counter at Sticky Sweet, they will tell you that the best part of their jobs is seeing people (who sometimes travel a long, long way) to be able to enjoy ice cream, sometimes for the very first time! So it's a big deal for people.
The folks at Sticky Sweet have come up with some fantastic flavors that you will love whether you're vegan or not. These flavors rotate around:
SEA SALTED MAPLE.
LOCAL ROASTED LATTE
ORANGE CREAMSICLE
LEMON CHEESECAKE.
NAKED DARK CHOCOLATE
CINNAMON SUGAR COOKIE
MINT CHUNKY CHIP
VANILLA DATE CARAMEL
How does Sticky Sweet do it? They use organic coconut sugar, organic maple, and dates as sweeteners. Brilliant!
Sticky Sweet is the brainchild of two sisters, so this is a wonderful family operation.
You can get incredible plant-based ice cream in cone form. And yes, even the waffle cones are vegan. Or, buy it by the pint.
Walk-up window hours at Sticky Sweet are Thursdays and Fridays from 2 pm to 8 pm and Saturday and Sunday from Noon to 8 pm.
Make sure to tell the person in your life who doesn't eat dairy that they can still hang out on a cute street corner and enjoy a cone with you. Thanks, Sticky Sweet!
.
READ MORE: Here are 50 ways you can improve your work from home lifestyle
KEEP READING: See 25 natural ways to boost your immune system