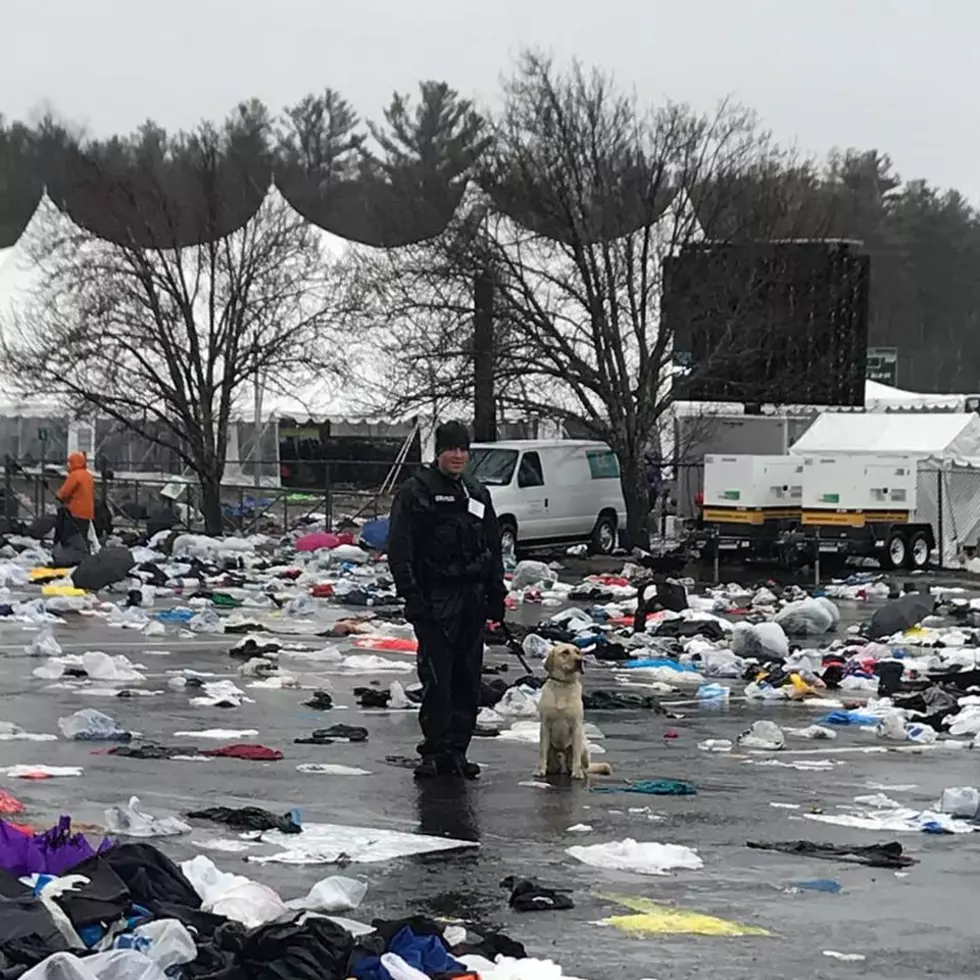 Maine Trooper And K9 Photo Surround By Trash Leads To Debate About Boston Marathon
Facebook via Maine State Police - Headquarters
The trooper, Reid Bond, and his K9, Rocco, were part of the security detail that conducts explosive sweeps at the athlete village area for the Boston Marathon. After the tragedy several years ago, protection agencies from all across New England converge each year during the Marathon to ensure the safety of both the participants and spectators of the big race.
But commenters on this particular post had laser focus on the debris. To be fair, the picture looks more like a hurricane tore through the athletes village rather than some preparation for a big race. Comments ranged from people calling the race participants slobs to stating that the racers should be ashamed of themselves.
BUT, most of the debris you see in this photo will end up being donated goods. The Boston Marathon assembles hundreds of volunteers each year to sift through this (AFTER the security detail makes sure it is safe) and salvages clothing and other goods that are donated to various charities including Big Brothers Big Sisters.
So kudos Trooper Bond and Rocco for helping out and for those that are outraged, take a deep breath...it'll all be ok.