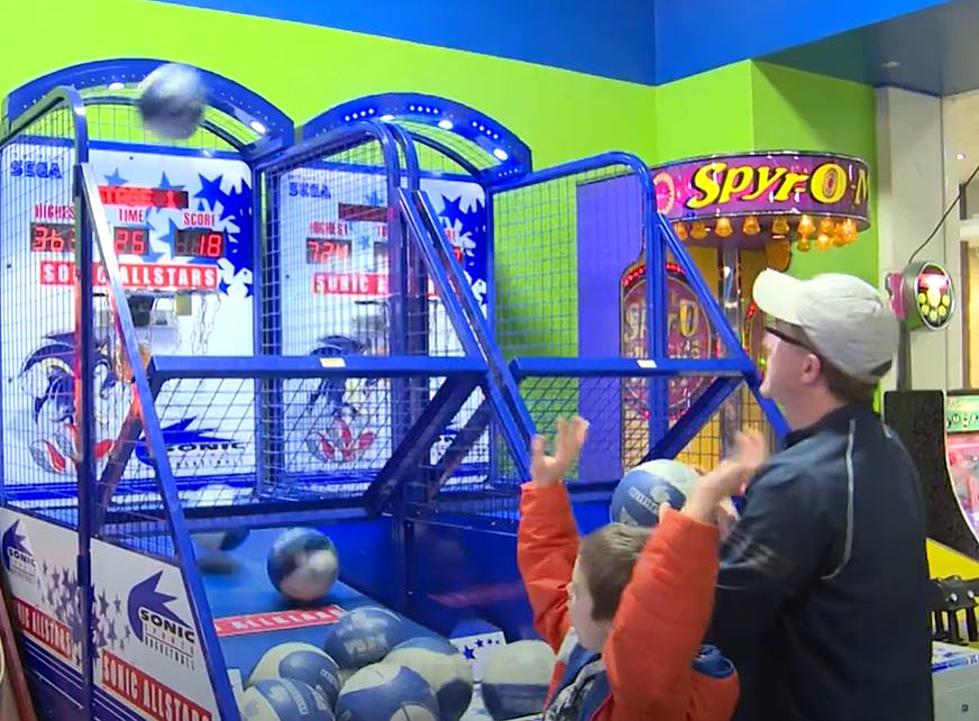 Popular Maine Indoor Playcenter To Be Featured On National TV Show
Youtube
Maine is a state loaded with the opportunity for outdoor adventures.  Fishing, hiking, hunting, ATVing, snowmobiling...  The list really goes on and on.
Sometimes, though, you want (or need) to find something fun to do with the family inside.  For many people, especially if they have kids or teens, the go-to is Auburn's Family Time Dine and Play.
Located in the Auburn Mall, this locally owned business is the perfect place to bring the family on a rainy day, during the winter, or when you want to reward the kids for being good.  Family Time Dine and Play has arcade games (including a few retro games), pinball machines, and a laser tag arena.  They serve up kid friendly meals and even have a space for birthday parties.
One of the newest attractions they have is Laser Frenzy.  What is that?  You know how, in spy movies or heist movies, the characters sometimes have to limbo their way through motion sensing lasers?  It's like that - but a game!
This commercial is a few years old, but gives you a pretty good idea of what the place is like.
What About Family Time Dine & Play Being On TV?
What about the TV appearance?  Well, we don't really know much.
On Thursday, they posted on their Facebook page that a film crew would be visiting the playcenter on Sunday (August 20th).  Basically, the post was up there as a courtesy to let anyone who planned on going to the playcenter on Sunday that there would be somewhere there shooting some video.
The post did mention that the filming would be for a national TV show, but they said that they could not reveal which show.
The post said, in part:
We want everyone to know that this Sunday while we are open, there will be a film crew here. They will be filming us for a National TV show. We are not currently allowed to say what show until closer to the air date.
We can't wait to see Family Time Dine and Play on TV.  It is a great local business and definitely to deserves to be highlighted.
Learn more about Family Time HERE
How Many of the Original 50 Auburn Mall Stores Do You Remember?
The Auburn Mall opened August 7, 1979 and through the 80s and 90s, remained the place to shop and for teenagers to hang out. Today, nearly all of the original 50 stores have closed permanently or moved elsewhere. How many of these original 50 stores do you remember?