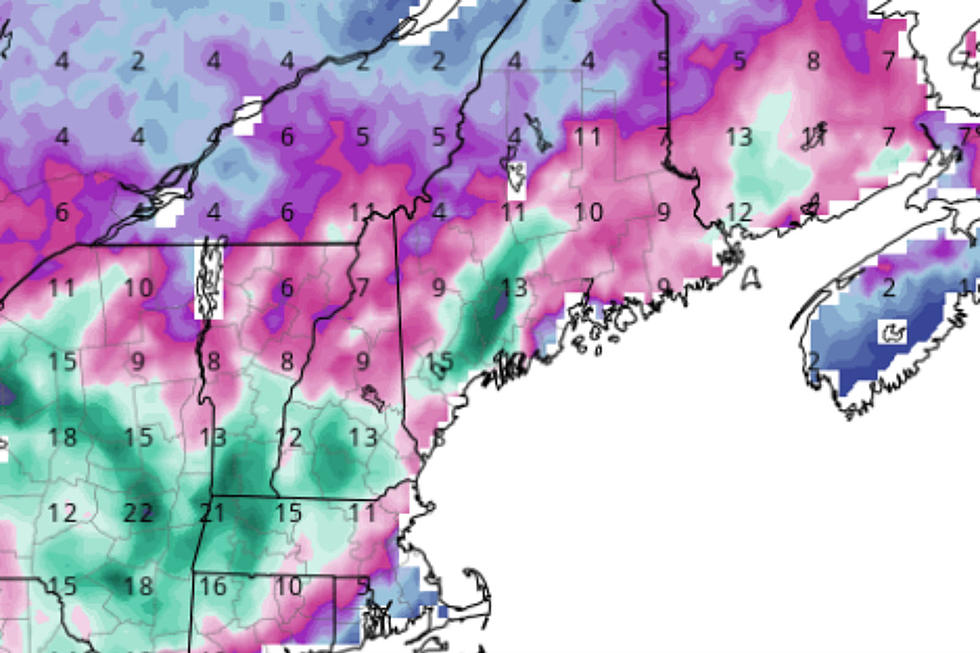 Powerful Nor'Easter Could Smash New England Sunday Into Monday
Tropical Tidbits
As we get closer to winter "officially" kicking in, most of New England has avoided seeing any snow despite several storms that have passed through during November. That appears likely to change on Sunday into Monday as a powerful Nor'Easter moves in and should unleash some serious snowfall totals for large portions of New England.
Forecast models are all over the place on just how much snow, but most of them now agree there will be snow and most of it will fall in places that have seen almost exclusively rain so far. Some forecast models are promising portions of Massachusetts will see as much as a 16 inches of snow over the course of a 24-hour period. Southern New Hampshire isn't likely to fair much better, with several models calling for 12-16 inches. Southern Maine will finally see it's first tangible snow accumulation, with several models calling for 5-10 inches from Portland south.
If you're in Maine, there may be a portion of this storm that is far more concerning than the snowfall total. It's the potential wind gusts. Wind has proven to be a massive problem for Maine keeping its power on, and the forecasted wind gusts, especially along Maine's coast for this storm, should be taken seriously whether a ton of snow flies or not.
It also appears this storm may have a second punch in store as well. While most people will see the majority of their snowfall from Sunday into Monday, portions of Maine could experience another dose of snow from Monday night into Tuesday, raising accumulation totals across the state.