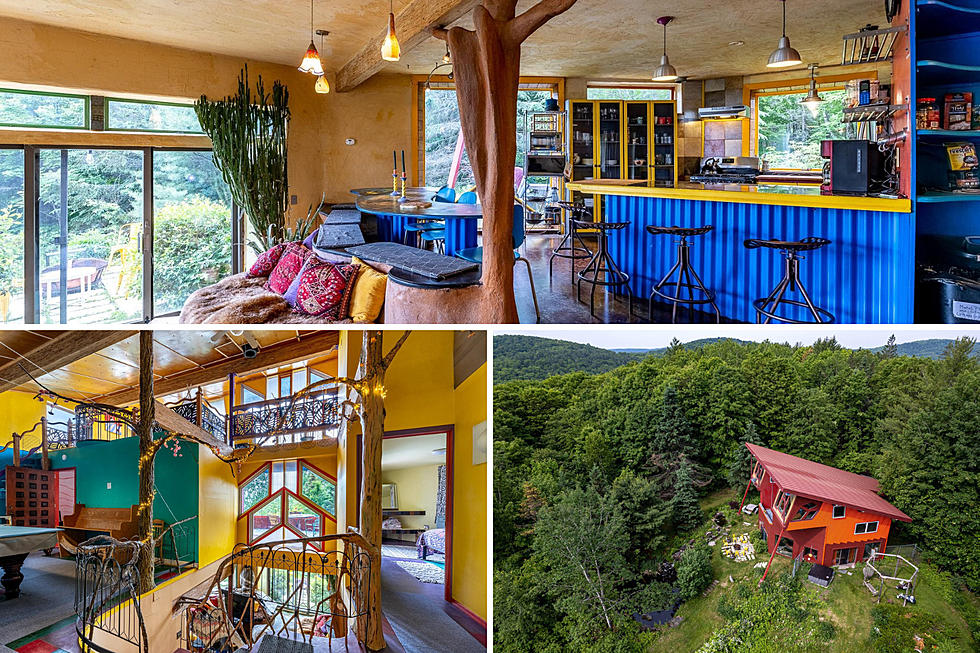 Colorful, Quirky New England House for Sale Is Like a Giant Dr. Seuss Playhouse of Fun
Kate Cassidy with Four Seasons Sotheby's International Realty
Ladies and gentle-dudes, I just stepped into a world of wonder while virtually touring this New England home that is currently for sale. Kate Cassidy with Four Seasons Sotheby's International Realty has posted a home located at 148 Private Road #7 in Vershire Vermont and it has officially taken my breath away.
I have already taken some tips to help me brighten up my interior space at my home.
The decorating is something I have never seen and I am pleasantly stunned.
High-Haven is a truly enchanting property, is currently on the market for $579,500, according to the post. Unlike typical homes, this creative house boasts its own name, which is often reserved for fancy pants homes.
According to the post, the vision for the home came from the mind of a local artist and her engineer husband. The house was a result of artistry and architectural genius in my opinion. It's so whimsical that it makes you feel like you are in the middle of a Dr. Seuss book.
Sitting on a sprawling 39-acre plot, this house gives you all the good feels and breathtaking views of the White Mountains.
The living space has an open layout with a captivating choice of colors which adds to the overall character of the inside.
One of the standout features that truly pulls in the attention of all who are interested is the inclusion of a tree inside the house!
You guys, this truly adds a unique element to the property and takes you away on a whimsical journey.
Take a look for yourself in the gallery below and find that you too will be blown away by this Dr. Seuss-like-home in Vermont!
New England House for Sale Is Like a Giant Dr. Seuss Playhouse of Fun
This is the most unique and glorious New England home I have ever set my eyes on and it's straight out of Dr. Seuss! Home sold by Kate Cassidy with Four Seasons Sotheby's International Realty.
One of the Gingerbread Houses on Martha's Vineyard in Massachusetts is For Sale
25 Butler Avenue Oak Bluffs, MA/Lisa Lucier with Anchor Reality on Martha's Vineyard