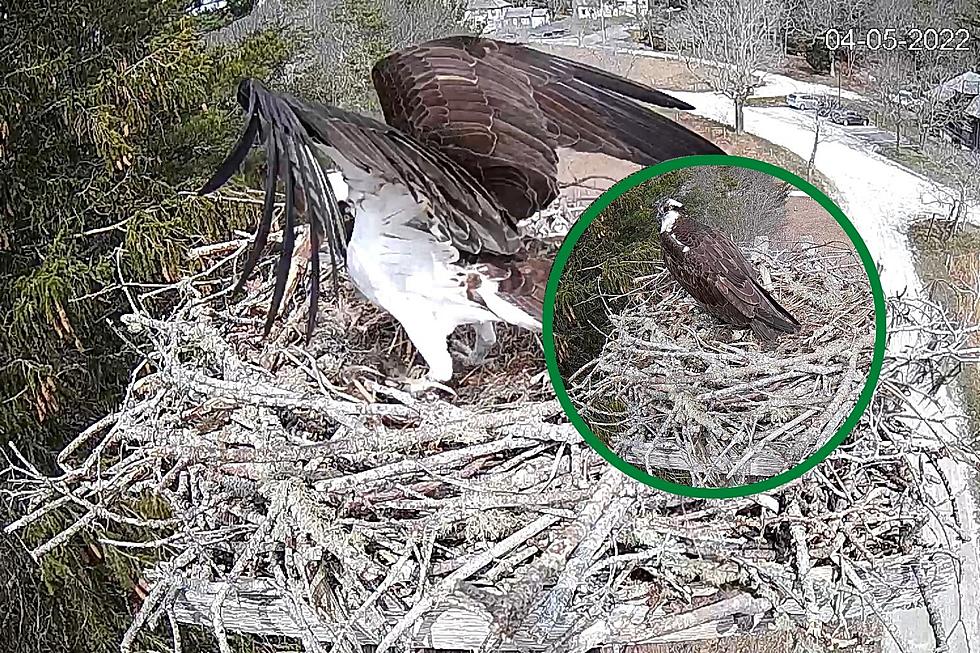 Cool Live Cam: Majestic Mom and Dad Osprey Guard Their Nest on Cape Cod
Friends of Mashpee National Wildlife Refuge Live Cam
I cannot stop watching this live Osprey Nest Cam in Falmouth on Cape Cod in Massachusetts.  It's a pair of ospreys keeping close watch over what will hopefully include new babies.  I've attached the link below so you can find it and enjoy it just like I am.
I personally have only seen one osprey as I write this, but who knows what will happen every minute with this livestream?
According to Friend's of Mashpee National Wildlife Refuge, this live nest camera is up at the Waquoit Bay National Estuarine Research Reserve, so you and I can watch via a livestream.  How cool is that, feeling this close to wildlife that's usually impossible to view?
Director of the Waquoit Bay National Estuarine Research Reserve, Tonna-Marie Rogers, says everyone is so thrilled to give us a birds eye view, literally, of an active pair of osprey.
This will be the first time we will be able to get an up-close look to learn more about the behavior of the birds. This is a great opportunity to educate people about these raptors with such strong ties to the estuary.
Rogers adds that this beloved bird's habitat is the result of teamwork between The Friends of Mashpee National Wildlife Refuge, which helped plan and locate the site for this unique nest cam, the Waquoit Bay National Estuarine Research Reserve, which is a refuge partner, and Comcast, which generously provided the equipment, installation, and broadband connectivity to power this viewing experience for you and I.
One of our goals as a community-based nonprofit is to give the public opportunities to enjoy and interact with nature and wildlife.
If you're a bird enthusiast, researcher, educator, or wildlife lover, this livestream is especially beneficial.
According to the Friends of the Mashpee National Wildlife Refuge, Ospreys are known as "fish hawks" due to their 99% fish diet, so that's why Cape Cod is such a popular home for them.
Click here for the livestream.
18 Rock Stars Who Appeared on 'Miami Vice'
Here's the Full List of Missing Persons Cases in Maine