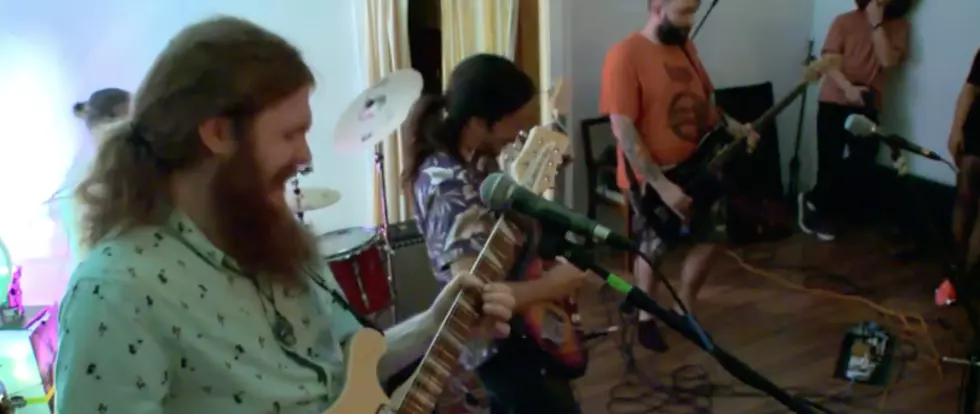 Rave 'N' Rage – Live Music for the Weekend of 4/20
Lennyvision via YouTube
Cue the Marijuana jokes. Friday may be the infamous 4/20, but that's no reason you shouldn't go out and check out some live music this weekend! So, for those of you who ARE planning on getting up from the couch over the weekend, here's what we've got for you:
Hawthorne Heights
Port City Music Hall (Portland)
6:30pm Doors / 7:30pm Show
$18 Advance / $20 Day of Show
All Ages
- Hawthorne Heights have been around the block a few times now, and their wisdom is starting to come across in their music. Trust me - a little maturity never hurt, even in pop-punk and emo. They're touring behind the release of their new album "Bad Frequencies," so expect to hear some new tunes from that at this show.
Savor w/ Dearbones, Wait, Wolves Among Sleep
Bangor Arts Exchange Ballroom (Bangor)
7:30pm Doors / 8:00pm Show
$8 Advance, $10 Day of Show
All Ages
- I've expressed my love of 4-local-rock-band bills on Rave 'N' Rage before, and this one is a particular doozy. All of these bands have a great attitude to their music, with just enough cleverness to give their sounds unique personality. Featuring bands from both the Portland and Bangor areas, this show will be a good sampler of what kinds of music both north and south have to offer.
An Evening of the Music of Fleetwood Mac
Portland House of Music (Portland)
8:00pm Doors / 9:00pm Show
$12 Advance / $15 Day of Show
21+
- The first of two tribute nights happening this weekend, this one's been referred to as "Return of the Mac" by friend Kyle, and he's right - this is the 2nd FM tribute of recent memory, and it's happening because the first one was so damn good.
One: The Only Tribute to Metallica
Aura (Portland)
8:00pm Doors / 9:00pm Show
$15 Tickets
18+
- Speaking of tributes, here's one for the more headbanging inclined among us. Seeing as the real Metallica fills Gillette Stadium up without even trying, this might be the closest you can get to the real thing, both musically and geographically... Unless you reeeeaaaally want to shell out $300 for a front row seat.
That's the lineup this week! As always, feel free to drop a link in the comments to something you want to see this weekend - we just want to help get the word out!