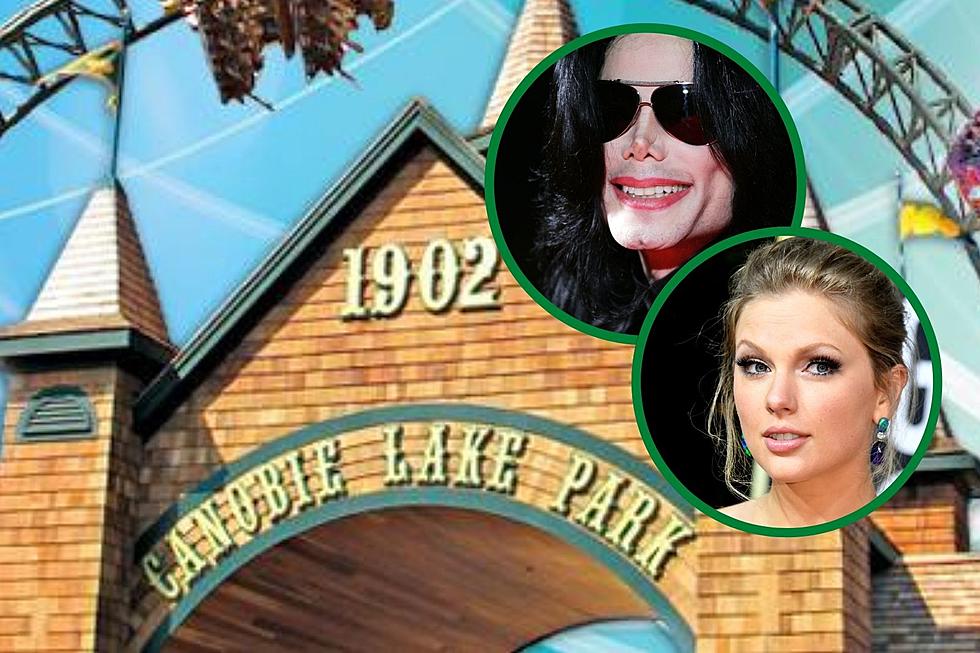 Remember These 12 'Celebrities' at Canobie Lake Park
Canobie Lake Park via Facebook, Gareth Cattermole/Getty Images, Frazer Harrison/Getty Images
Canobie Lake Park is an amusement park in Salem, New Hampshire. However, it is more than just rides. They offer rides, games, and live entertainment, and during the fall, they have a few haunted houses and creatures walking around for their Screamfest. Canobie Lake Park makes it a point that people no matter the age have fun during their day at the park and Canobie Lake Park even has staff walking around known as the "Fun Squad."
The amusement park does a great job at keeping visitors engaged and for years the park has been having live entertainment. Canobie Lake Park offers various forms of entertainment, you can listen to one of your favorite musical artists, see a mermaid, or even a magic show. Granted the musical entertainers are not actually celebrities, they are impersonators, Canobie Lake Park's tribute shows are always a fun experience.
There are two stages which you could go to to see a tribute to a musical celebrity or group. One stage is located right across from the park's wooden roller coaster, the Yankee Cannonball, and the second stage is in an air-conditioned theater towards the back of the park, near the actual lake.
There have been many musical impersonators throughout the years, and let me tell you, they do not disappoint. Now if they are lip-syncing I am not sure, however, they put on a great show and have some amazing dance moves. One of the fun things that Canobie Lake Park does after their tribute shows is meet and greets, that's right you can take a selfie with the performer(s).
12 Canobie Lake Park Celebrity Tribute Shows
For years, Canobie Lake Park in Salem, NH, has held live entertainment, tribute shows of some famous musicians.
These 22 Photos Reveal How Amazing New Hampshire's Canobie Lake Park Looks Covered in Snow