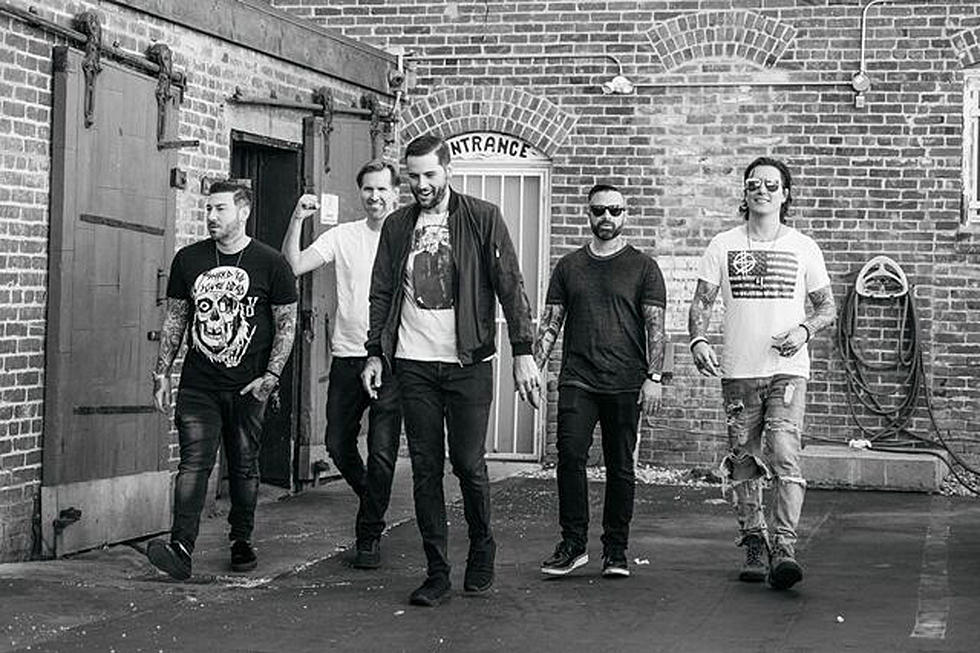 Report: Avenged Sevenfold Eye 2020 for New Album, No 2019 Touring
Photo by Kameron Pollock
Avenged Sevenfold's 2018 plans were cut short when singer M. Shadows was ordered by doctors to spend the summer on vocal rest. The frontman was eventually given the go ahead to start work on his vocal recovery, but it looks like we may not be seeing much of Avenged in 2019 either.
Radio host Lou Brutus posted on Instagram that he was texting with guitarist Zacky Vengeance and got an update on the band's current plans. "Was just texting with Zacky Vengeance and asked him about Avenged Sevenfold touring. He told me, 'I don't think we will be doing any touring this year. Got some new babies on the way and are starting to get really focused on new material. I never deal in absolutes, but right now it's leaning heavily towards 2020.' While I'm bummed about no touring for awhile, I'm very happy for their family additions and eventual new music. Excelsior," stated Brutus.
Last September, Loudwire Nights host Toni Gonzalez spoke with guitarist Synyster Gates, who stated that even though the band was off the road, they were still busy with music. "We're definitely working on stuff and I'm really excited about the stuff that we're working on," revealed Gates. "We're not full, in the throes, shoulder to shoulder writing music yet but we're exchanging ideas and hanging and we're very much interested … in the brainstorming aspect, the meeting of the minds kind of thing that we do before we write a record," stated Gates.
Offering more insight on their process, the guitarist added, "We all come together and philosophize and pontificate to each other and just kind of say, 'Hey, I want it to sound like this. What do you want it to sound like?' The coolest thing is, we are such on the same page like never before. Our best records and my favorites and certainly the most successful have been where we're all on the same page. So I'm excited about it. We don't have much to show for it yet. It's still early on, but we're working on a bunch of stuff."
In our own chat with M. Shadows just as he was cleared to start speaking again, the vocalist explained, I did two months of no talking or singing and now I need to build it all back up. No damage was done so I'm grateful for that. I could probably start singing very soon but I'm going to take this recovery slow just to make sure everything is as strong as it can be. I'll be ready to roll for the next record."
While the band had to cancel their summer tour, they helped fill the musical void by releasing the song "Mad Hatter" for the Call of Duty: Black Ops 4 video game.
With 2019 already stocked full of major releases, Avenged Sevenfold provide us with one of next year's first major album options. We'll keep you updated should more new music updates come during the rest of 2019.
Top 100 Hard Rock + Metal Albums of the 21st Century