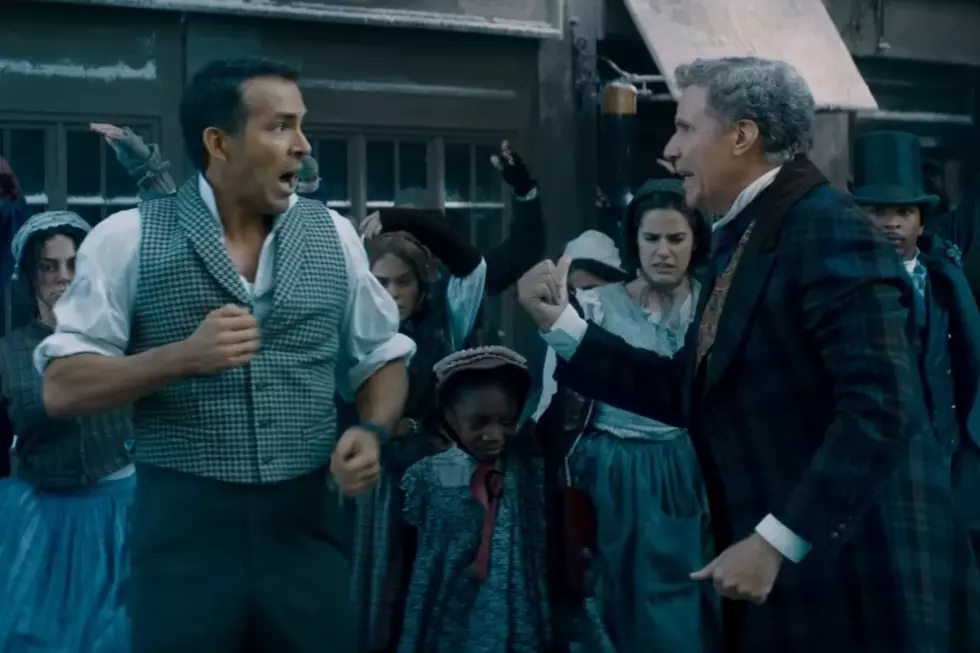 WATCH: Ryan Reynolds and Will Ferrell Dancing in the Streets of Boston
YouTube
I totally forgot about this!  I'm so excited, because it's time to see the finished product.  I'm talking about the movie musical based on A Christmas Carol that was filmed in the Boston area a year ago, and had Ryan Reynolds and Will Ferrell dancing in the streets of Boston.
Of course, it's a comedy, and I'm already laughing all the way to the Apple+ app to sign up for a month or two so I can watch this. You can also catch it on the big screen.  Here's a clip from filming last year.
Yup, it was just over a year ago that Will Ferrell and Ryan Reynolds took over the streets of Boston while filming the movie Spirited. Apple has now released a trailer for this comedy musical movie, which is described as a contemporary take on A Christmas Carol.  The lovely Octavia Spencer is in it as well.
I've watched the trailer, and it's hysterical!  I've posted it below.
According to Boston.com, Will Ferrell is the Ghost of Christmas Present, and his chosen curmudgeon is Clint Briggs, played by Ryan Reynolds. Clint "turns the tables on his ghostly host," forcing Will's ghostly character to contemplate his past, present, and future.  Oh, this is so priceless.  I love my Hallmark holiday movies and the classics each year, but it's nice to have something big-budget and new hitting the theaters.
Octavia plays a good-natured coworker of Ryan's character, a la Bob Cratchit in the Charles Dickens' novel.
Boston.com reminds us that Spirited was filmed in the Boston area from July to October 2021, with scenes shot in Boston, Braintree, Devens, Everett, Framingham, Lynnfield, Melrose, Weymouth, and Worcester.
Here's the trailer for the theatrical release and Apple+,
LOOK: 31 breathtaking images from NASA's public library
In 2017, NASA opened the digital doors to its
image and video library
website, allowing the public to access more than 140,000 images, videos, and audio files. The collection provides unprecedented views of space.
Stacker
reviewed the collection to select 31 of the most breathtaking images, including the first from the James Webb Space Telescope. Keep reading to see these stunning images, curated with further information about the captured scenes.
Kennebunkport, Maine Home Once a Boutique Hotel has a Secret Passage to a 1000-Book Library and Wine Cellar