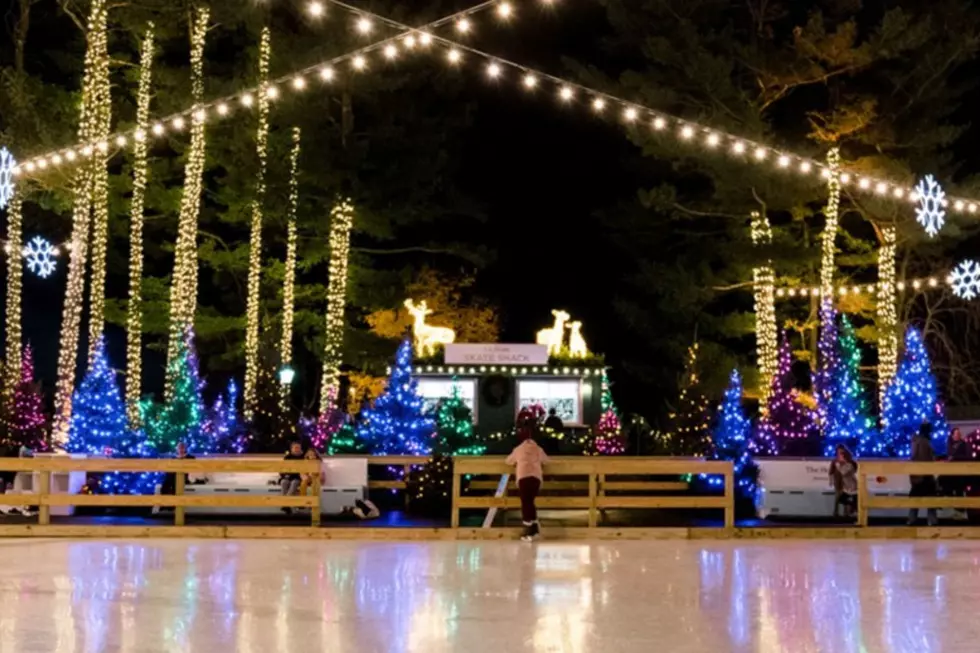 Santa, Skating, Parade of Lights: Freeport, Maine, 2022 Winter Celebration
Visit Freeport via Facebook
It's the most wonderful time of the year! Yes, the Christmas season is in full swing and there are so many places to go visit. No matter where you go you are sure to find the Christmas spirit with lights, Santa, decorations, and more.
I remember traveling all around New England when I was younger to see all of the Christmas festivities and lights, and honestly, even as an adult it still brings me so much joy.
However, there is one place in Maine that has it all, from Santa and his reindeer to sparkling trees, skating, and more. Of course, I am talking about the L.L. Bean Flagship Store in Freeport.
The Christmas celebration has already started, but there are still so many more activities that you can enjoy until December 31st.
Every single day, there is something that you can go do or see to celebrate the holidays at the L.L. Bean Flagship store.
Interested in getting more in the holiday spirit? Well, luckily for us they released a schedule of events.
The celebration is called Northern Lights and honestly, if you go multiple times, you are most likely to experience some different things. How is that possible? Well, there are both daily and weekly activities, not to mention there are also special holiday events.
Some of the daily activities that you could partake in are:
Free Skating and Skate Rentals
Visit the Famous Model Train Village
Twinkle Light Tunnel
Step Inside a Big Snow Globe
Some weekly activities are:
Monday: Free Boat & Tote Stenciling
Tuesday and Thursday: Meet Santa's Reindeer
Wednesday: Free Custom Bean Boot Laces
Friday - Sunday: Meet Santa and Enjoy Some Free Hot Cocoa
Northern Lights has something for everyone to enjoy this holiday season.
You can check out the entire schedule of events and find out more information here.
20 Restaurants in Portland, Maine, With Outdoor Dining in Winter
These lovely restaurants around town offer outdoor dining year round, so you can get the most out of our city regardless of the weather.
These 22 Photos Reveal How Amazing New Hampshire's Canobie Lake Park Looks Covered in Snow