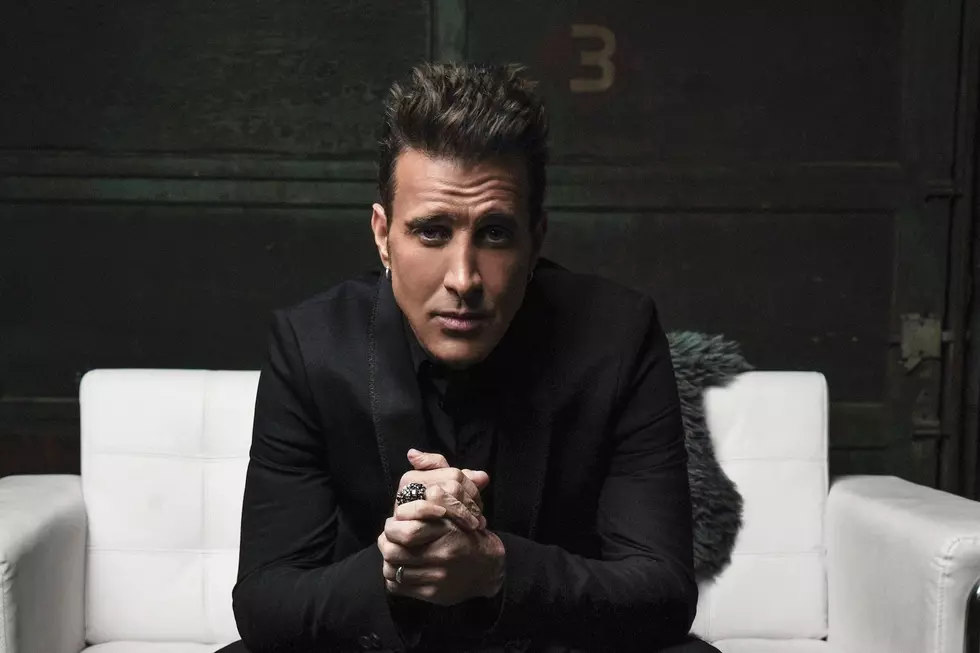 Scott Stapp Feels Very Human Response in New Song 'Gone Too Soon'
Sebastian Smith
Scott Stapp's struggles with mental illness have been well documented, but with his latest song "Gone Too Soon," the musician is looking beyond himself, beyond those fellow peers lost in the last few years and turning the spotlight on what he sees as a growing issue for people in all walks of life.
Stapp has just released the visualizer video for the track via Billboard, and he tells them of how the song came together. First, as many in the industry, he felt a close connection to the deaths of Chris Cornell and Chester Bennington. "Just as a human being my heart broke for their wives and for their children. I had that very human response of just sorrow, and then it went a step further into self-reflection. Man, that easily could've been my path, and on some occasions it almost was my path," said the singer. "It reminded me of where my life would go if I went back and returned to the life I led before."
He continues, "Somewhere around the time Chester passed, and we had already been reeling from Cornell's passing, I was flipping through the news and saw the suicide rate for (U.S. military) vets was skyrocketing. And all these people are OD-ing from heroin, drug addictions, opioids. The school shootings. It was just a collection of things that all hit me at once. So it was inspired by a series of events that just came together to impact me as a human being, all at once, and then that song came to life."
"Gone Too Soon" is featured on Stapp's upcoming album, The Space Between the Shadows. The record is due July 19, and you can currently pre-order the set here. Stapp is also touring in support of the album, with dates and ticketing info being found at this location.
Scott Stapp, "Gone Too Soon"
2019's Most Anticipated Hard Rock + Metal Albums