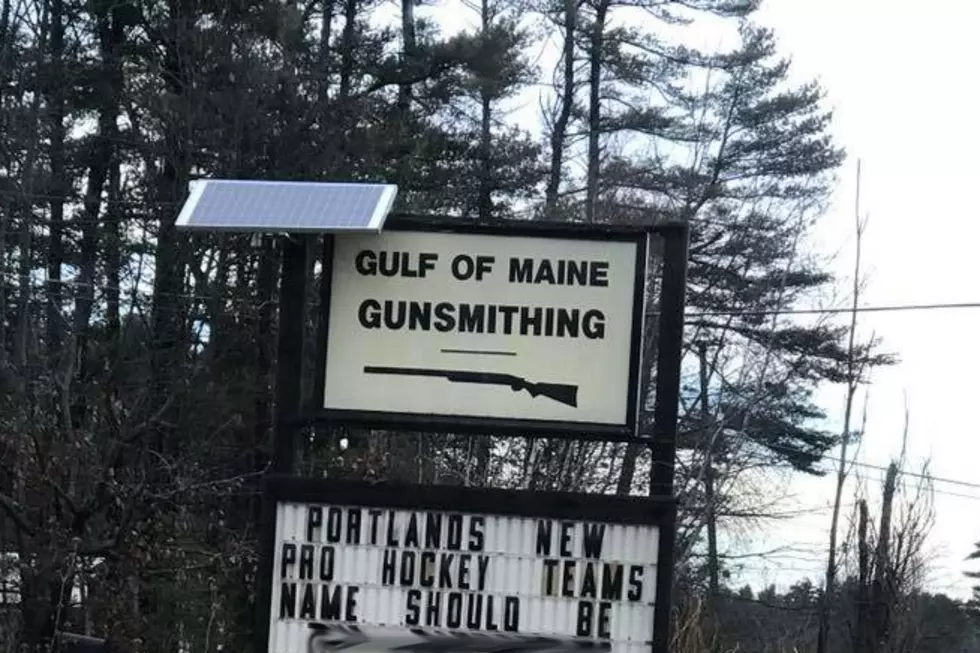 Somebody Thinks Portland's New Hockey Team Should Have Been Called This…
Facebook via Adam Roy
No stranger to stirring the pot, Gulf of Maine Gunsmithing has been featured in publications and blogs worldwide for signs that have angered, irritated or made people laugh out loud. Well the business is back again, this time weighing in on Portland's new hockey team. Apparently, Mariners was their top choice.
Shared by Adam Roy on Facebook, Gulf of Maine Gunsmithing decided to take a shot at the panhandling issue that is evident in Portland. Gulf of Maine has been criticized and applauded (depending on who you ask) for using their sign to take shots at Barack Obama, Hillary Clinton and other divisive issues.
Our opinion? Let's stick with the Mariners as the team name. Just has a better ring to it.