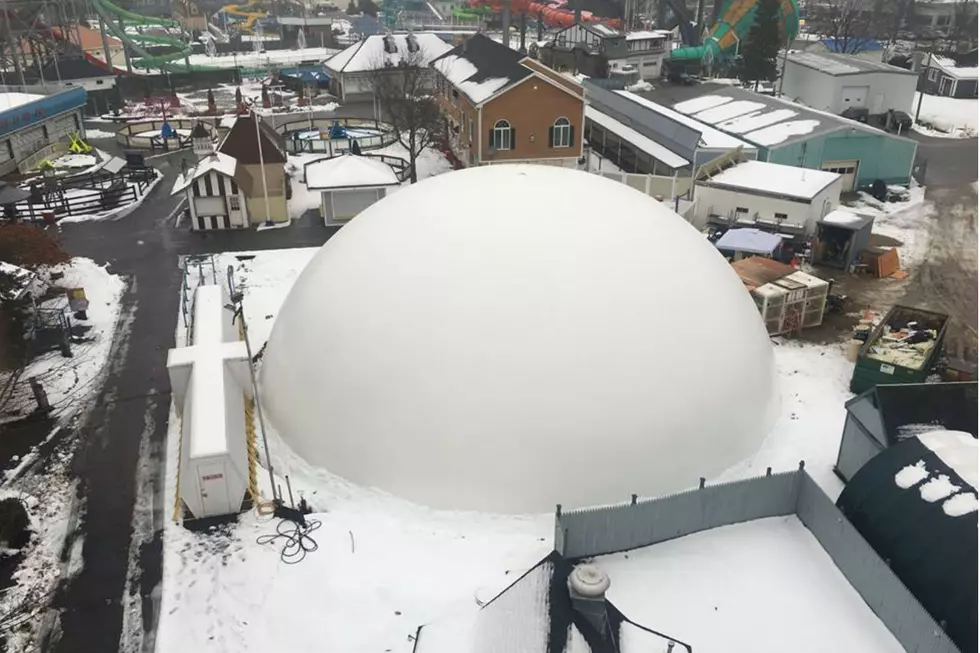 Take A Peek Inside The Brand New Astrosphere At Funtown/Splashtown
Facebook via Funtown Splashtown USA
When the news broke a couple months ago that Funtown/Splashtown would be tearing down the old Astrosphere inflatable dome and replacing it with a more concrete structure, people were shocked. The Astrosphere has been a centerpiece ride for the theme park since its inception, and one of the true timeless classics that has spanned generations. The ride isn't going anywhere, just the surroundings. And Funtown/Splashtown took to Facebook to share some photos of the new dome and offer a peek inside for curious future riders.
The new structure will be less labor-intensive for Funtown staff to maintain. The concrete dome will be beneficial to riders as well. The inflatable dome suffered from the elements outside. On hot days, the temperature inside could be brutal. The concrete dome will allow Funtown to control temps for a much more comfortable ride (as comfortable as it can get) inside the new Astrosphere.
Comments under the new post continued to ask the same question, will the ride change? The short answer is no. Astrosphere 2.0 will still feature "Fire On High" by E.L.O. as a catalyst and still feature the scrambler as the ride. Could there be enhancements to the light show and sound? Funtown wanted to hang on to the things that made the ride so important to the park for the past 4 decades.
Funtown/Splashtown expects to complete the project by the time the park is scheduled to open in May 2019.