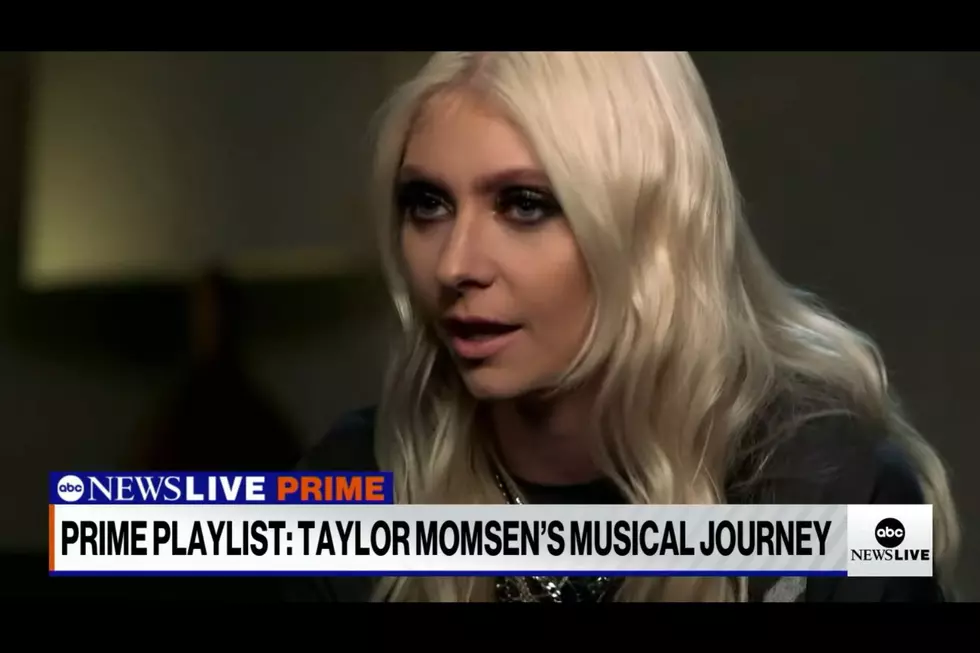 Part-Time Mainer and Full-Time Rocker Taylor Momsen Talks Loss and Authenticity in Recent Interview
ABC News via YouTube
Taylor Momsen
We here at WCYY have an extra soft spot for Taylor Momsen. Not only is she one of the most talented vocalists in rock today, but she also splits her time between her home in New York and here in Maine, where WCYY is stored in her vehicle presets. Not only that, but her band The Pretty Reckless made their latest album, Death by Rock and Roll, at The Halo Studio right here in Maine.
We had the pleasure of seeing The Pretty Reckless this past April on tour with Shinedown at the Cross Insurance Arena in Portland. That tour was their first in 5 years, though you wouldn't know they had such a hiatus after their incredible performance.
ABC News
Last Friday, ABC News Live ran a fantastic interview with Taylor touching on the struggle to live authentically in the public eye, heavy loss, depression, and rock and roll.
Finding Identity
Finding one's identity, let alone being confident in it during formative teenage years, is difficult if not impossible. For Taylor, her place in the spotlight grew with her role on the hit teen show Gossip Girl, where she played a character far from her real-life identity. While Taylor thrived making rock music and rocking black eye shadow, her character, Jenny Humphry, at least began as a preppy rich girly girl. In the ABC interview, magazines would run photos of her in character writing about her as if that was her living her life. I can only imagine how this conflict in authenticity on such a public scale deeply affected Momsen.
Death and Rebirth
The interview also touches on the deaths of Chris Cornell and Kato Khandwala, a long-time hero and close friend, and working partner, respectively, and how they deeply impacted Momsen and caused her and the band to take a break to find healing.
The interview also teases a new music video and single that is yet to be announced, but we can't wait. Check out the full interview below.
Shinedown, The Pretty Reckless, and Diamante in Portland, Maine 4/18/22
WCYY fans shared their favorite shots from the incredible night with Shinedown, The Pretty Reckless, and Diamante.
18 Celebrities Who Have Owned Homes In Maine
From Kittery to Islesboro, some of Hollywood's biggest names have owned homes in Maine. We explore the who and where.