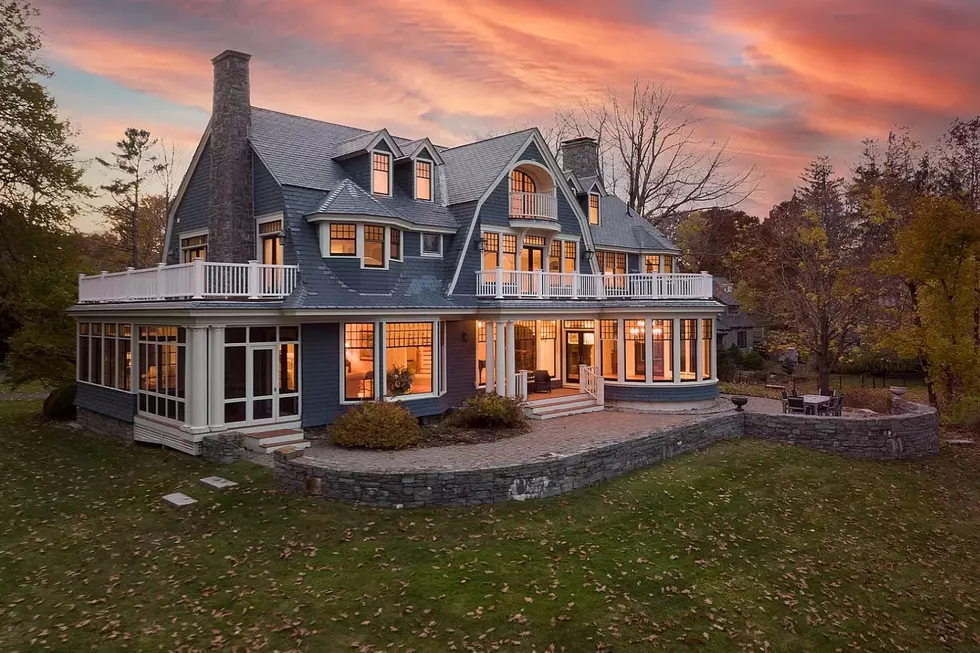 The 25 Most Expensive Homes For Sale in Maine as of April 2022
Legacy Properties Sotheby's International Realty via Zillow.com
If you make the big bucks, and I'm talking millions upon millions of dollars, there are a lot of luxury homes in Maine available in your price range. In recent years, housing prices in Maine have skyrocketed everywhere, but the prices you and I think are too high are like pennies to buyers of these homes.
The struggle is real for anyone that doesn't have the buying power that people coming here from out of state with fat stacks of cash do. Just when you find a house and can afford the asking price, someone swoops in and outbids you leaving you high and dry. But we can all dream, right?
We did a search on real estate website Zillow.com on April 26 of 2022 to find the 25 most expensive homes for sale in all of Maine. These are homes that if you are taking the time to read this, you likely cannot afford. These are multi-million dollar homes mostly located on the coast, or on islands. These are homes similar to those bought by celebrities like Martha Stewart, Joan Lunden, and Chris O'Donnell.
So even though you and I can't afford these places and they are snatched up by those with more money than they know what to do with and really don't feel much like Maine, it's still nice to dream about what kind of house we could have here in our state if we made that kind of money.
We've compiled the list of 25 most expensive homes and present them in order from least to most expensive. If you can afford a monthly payment that equals the cash price of a new car, then you might be in the market for one of these. If you see one you like and want to see more photos on the inside, just tap "view more pictures," to dive deeper.
25 Most Expensive Homes For Sale in Maine as of April 2022
These are the 25 most expensive homes in Maine found using a search on Zillow.com as of April 26, 2022.
Peek Inside John Travolta's Dazzling Mansion In Maine That's For Sale Again