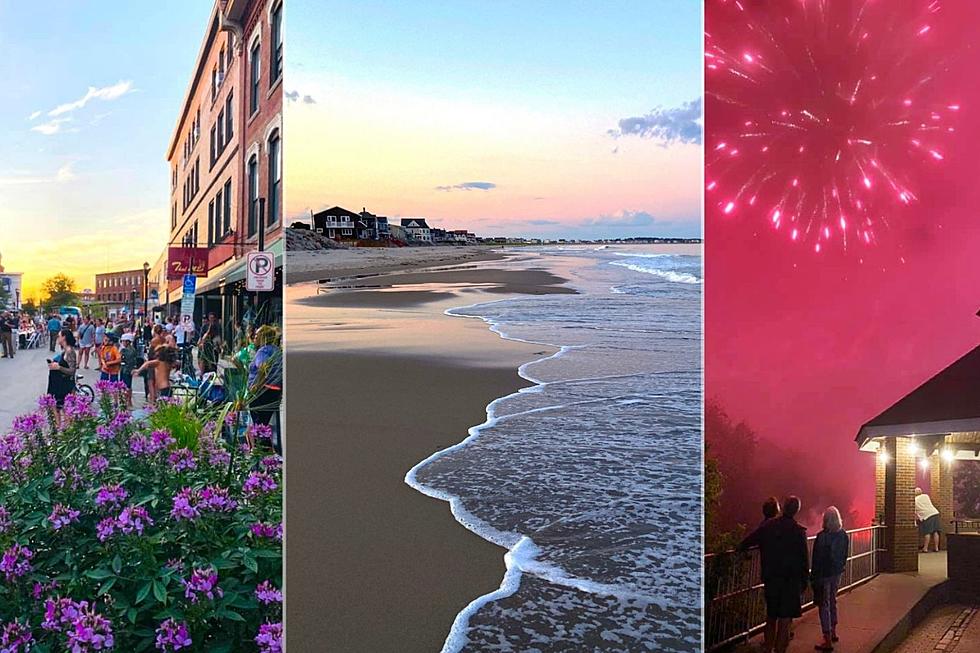 Scrumptious Reasons This Quaint Maine Town Made Two National Websites
City Government Biddeford Maine Facebook
Well, this is quite delicious.  I caught a great piece on WMTW about Biddeford, Maine, making an astounding Food and Wine Magazine list, so whether you're a foodie or not, this is something to be proud of.  It's a list of four small cities making big impressions in the food world, so congratulations to Biddeford.
According to Food and Wine Magazine, only four small cities are having their big food scene moments. Biddeford, snuggled between Portland and Kennebunk, made their prestigious list.
According to Food and Wine Magazine, Biddeford made the list in large part due to Magnus on Water for its Brunswick clams, Night Moves Bread for its homemade breads, Jackrabbit Cafe because of its chef, Bowman Brown, the tasting menu at Elda Maine, Rabelais, which has one of the country's largest selections of rare cookbooks, and the perfect vintage comfort food mecca that is the Palace Diner.
And get this, there's a Food Truck Park in the works.  How magnificently delicious does that sound?  According to WMTW, it's the brainchild of real estate broker and developer Steve Liautaud.  Steve bought the vacant land at the corner of Alfred and Pool Streets.  That corner is a busy one, to say the least, and has been empty since 2006.
"I love the whole concept of food trucks and I love what's happening here in Biddeford and really like the idea of this being like a culinary stage."

 
Plus the new 33-room former textile mill turned boutique hotel, The Lincoln Hotel is the first hotel in Biddeford, according to Thrillist. Thrillist says that with higher-end gems going toe-to-toe with quality lunch joints, cocktail coziness, and breweries everywhere, it's becoming a haven for tourists and out-of-town diners discovering what locals and students from the nearby University of New England already knew.
Former Red Sox 1st Baseman's Massachusetts Mansion on the Market
The 21 Best Seafood Restaurants in New Hampshire
We reached out to New Hampshire residents on Facebook to ask their favorite seafood joints. These are the ones that came up.