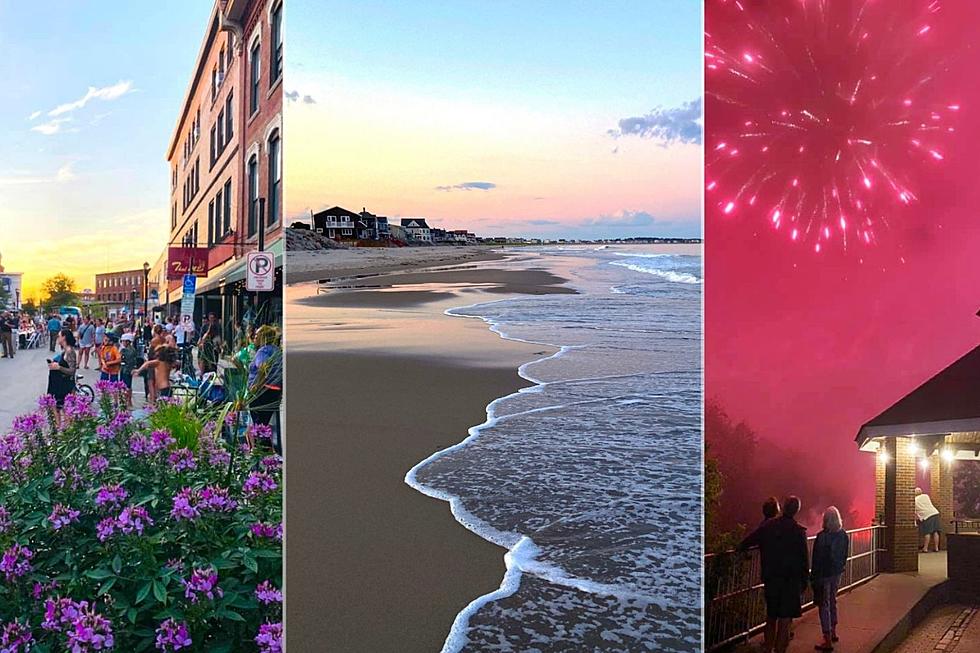 The Scrumptious Reasons Biddeford, Maine, is One of Four Cities That Made This National List
City Government Biddeford Maine Facebook
Well this is quite delicious.  I caught a great piece on WMTW about Biddeford, Maine, making an astounding Food and Wine Magazine list, so whether you're a foodie or not, this is something to be proud of.  It's a list of four small cities making big impressions in the food world, so congratulations to Biddeford.
According to Food and Wine Magazine, only four small cities are having their big food scene moments. Biddeford, snuggled between Portland and Kennebunk, made their prestigious list.
According to Food and Wine Magazine, Biddeford made the list in large part due to Magnus on Water for its Brunswick clams, Night Moves Bread for its homemade breads, Jackrabbit Cafe because of its chef, Bowman Brown, the tasting menu at Elda Maine, Rabelais, which has one of the country's largest selections of rare cookbooks, and the perfect vintage comfort food mecca that is the Palace Diner.
And get this, there's a Food Truck Park in the works.  How magnificently delicious does that sound?  This park, most likely breaking ground this year according to WMTW, is the brainchild of real estate broker and developer Steve Liautaud.  Steve bought the vacant land at the corner of Alfred and Pool Streets.
That corner is a busy one to say the least, and has been empty since 2006.  Steve says he would stare at this empty corner every time he drove past it and finally, with his plans of creating a food truck park coming to light, bought up the land.
"I love the whole concept of food trucks and I love what's happening here in Biddeford and really like the idea of this being like a culinary stage."
Exciting times are ahead for sure in Biddeford, as a new 33-room former textile mill turned-boutique-hotel, The Lincoln Hotel, opened this summer as well.
I wonder what else will start opening?
These Are 10 of the Best Towns in New Hampshire, According to Locals
Be sure to scroll to the bottom to see what town was deemed the best according to Granite Staters.
This Home for Sale in Southern Maine is Straight out Of Hansel & Gretel
I found this house and I had to share it with you! It takes me right back to my childhood watching the movie "Hansel & Gretel."