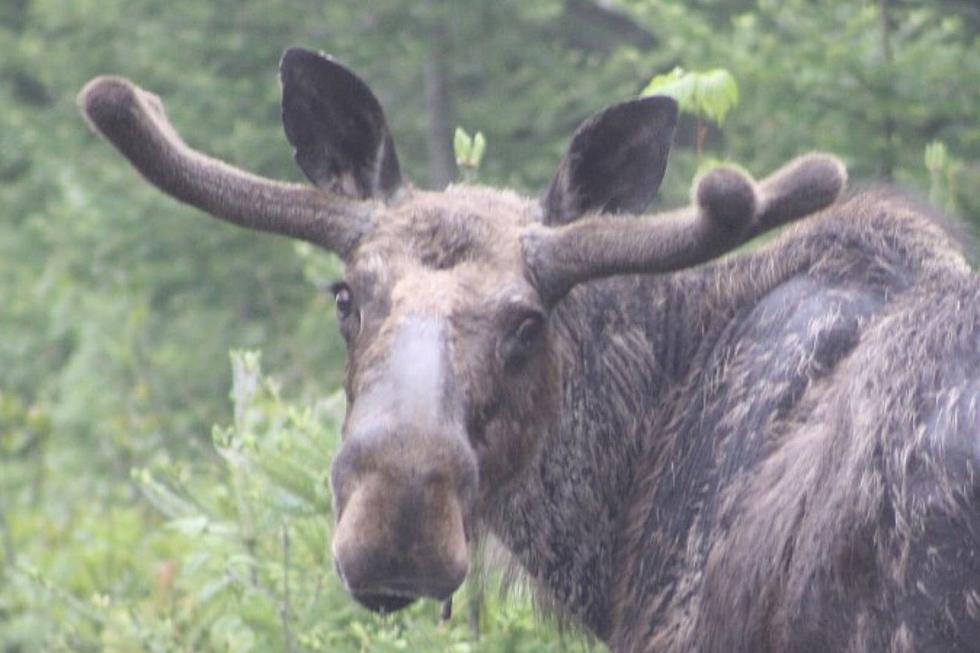 This NH Moose Looks Like It Has a Possum on Its Butt
courtesy: Brian McDonald Facebook
Mother Nature is a funny thing.  That certainly was the case with this moose in New Hampshire.
Brian McDonald was walking in 13 Mile Woods Forest between Milan And Errol New Hampshire when he came across the wild animal with a very interesting backside.
It looks like there is a possum on it's butt!  Check it out!
How crazy is that?  13 Mile Woods Forest is a great place to see wildlife.
According to Umbagog National Wildlife Refuge, this area is packed with moose.  They are one of the largest mammals in North America and can weigh up to 1600 pounds!
According to the refuge, moose are very unpredictable.  They say that you should use caution when looking at them because they will not hesitate to charge at you!  The problem with this moose is that you're not sure where to look!
This made me curious about other animals born with weird markings on their fur. Check out this cool video:
Thanks to Brian McDonald for sharing this great pic!
PHOTOS: Family Brings Ranch Animals to Visit Residents of Assisted Living Center