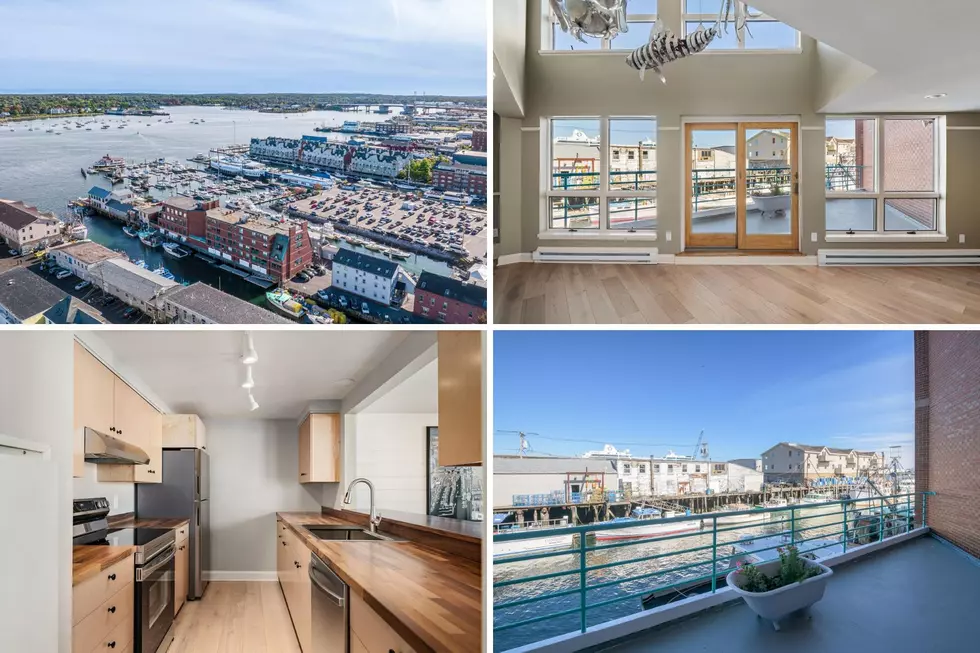 This Portland, Maine, Pier Condo for Sale Amazes With Its Views & Location
Legacy Properties, Sotherby's International Realty
Portland has been a very desirable destination for quite some time. Even in this crazy housing market, with prices still high, houses continue to sell. And now, a condo unit has hit the market that might take desirable to a new level.
Introducing the Portland Pier Complex, a condo community right in the heart of Portland's working Waterfront. That's right, you couldn't be any more Portland than this. Just look at this amazing location.
It's just steps from a marina, surrounded by some of the best restaurants and nightlife in the state, and highlighted by balcony views of Portland and Casco Bay. It doesn't get much more luxurious than that.
The condo unit is technically located at 40 Portland Pier. It has a very large footprint, with nearly 1,300 square feet. The condo features 2 bedrooms, 2.5 baths, fireplace, spacious patio, state-of-the-art kitchen, heat pump, second floor laundry, wood and tile floors, handmade wooden countertops, covered parking space, and some of the best views in the city. Not having to worry about a parking space in Portland might be worth the price of the condo.
Speaking of the price, the condo unit is listed at $1.2 million.
Marika Alexis Clark of Legacy Properties, Sotheby's International Realty is the listing agent. More can be found out about the condo here or down below.
Are you ready for luxury condo living in the maritime heart of Maine's most popular city? Then perhaps the Portland Pier is right for you.
Incredible Location & Views Highlight Portland Pier Condo for Sale
Right in on a pier in Portland, Maine's working waterfront is this incredible condo available from
Legacy Properties Sotheby's International Realty
. The 2 bedroom, 2.5 bath condo shines with amazing views and a vast footprint. The asking price is $1.2 million.
The 10 Safest Places in Maine to Live Right Now
Breaking down stats relating to violent and property crime, here are the 10 places in Maine that are the safest to call home right now
according to SafeWise.com
.