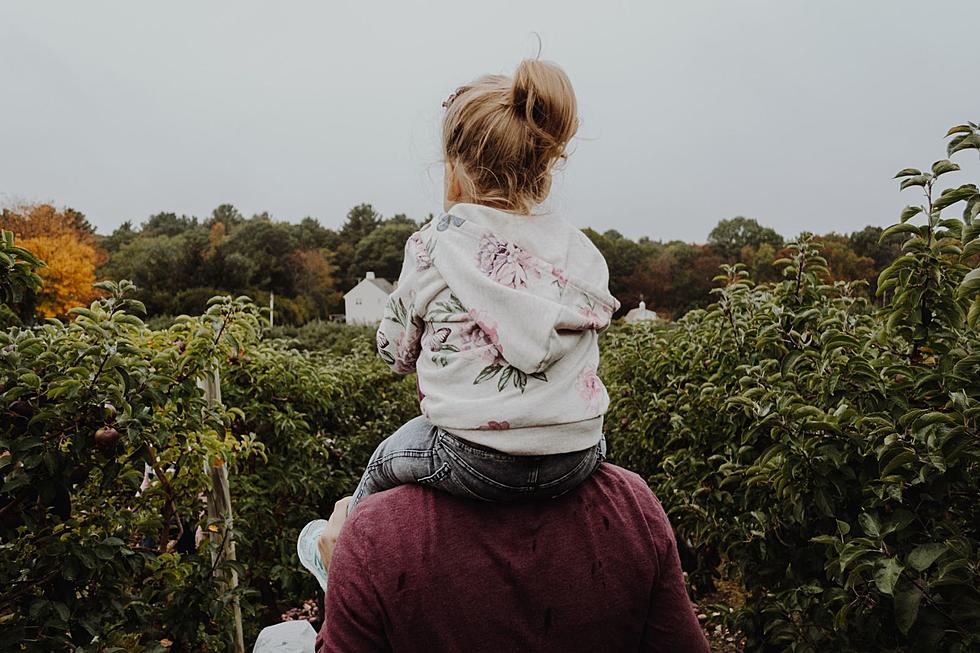 A Message to the Parent Walking Around This Quiet Maine Neighborhood
Kelly Sikkema
Dear Parent,
First off, completely unrelated, my parents are probably relieved to read this letter to you considering I think they're both convinced I want to become a hermit and die alone.
But I digress.
I noticed you, #GirlDad, and your daughter on the sidewalk near my driveway as I pulled out of my garage this morning. You were hunched over to get down to her level, pointing out what I assume was different colors of houses, different trees -- different everything to a growing mind whose main purpose in life is just to learn and take everything in.
Assuming you were going to continue walking along the sidewalk, over my driveway, and continue along the portion of the sidewalk after that, I parked in my driveway and channeled my inner boujee self, brushing my beard and finding a good podcast to toss on for my drive into work, thinking that would give you both plenty of time to cross in front of me.
As I looked up, I noticed you both still pretty much in the same spot you were when I last glanced up a minute or two before. I stayed parked in my driveway, fully ready and willing to let you continue walking with your daughter, but instead, I noticed you motioned to her to stop and pointed at my truck.
I smiled at both of you, just so you knew that I was aware you were there and had no intention of blindly peeling out of my driveway and putting you both at risk, and only moved when you motioned to me that you weren't ready to continue your journey yet.
As I slowly pulled out of the driveway, I noticed your daughter suddenly sprint up my next-door neighbor's driveway, stopping as soon as she got to the front walkway. And as I began passing you both, I watched as you not only applauded her, but then, to my absolute amazement, randomly started doing the chicken dance with her from afar.
And honestly, #GirlDad, I just wanted to write this letter to tell you that not only are you goals, but I hope you realize that you set the bar just living your everyday life, whether you realize it or not.
Because whether it's in the cards for me or not, I'd love nothing more down the line than meet someone I can start a family with, and be that next-level, extra Dad to a son, a daughter, or both. Be that Dad that goes to every t-ball game, basketball game -- any sport any of my children would get into.
Take them camping. Go to a Daddy-Daughter dance. Go hiking. Push them on the swings on the playground. Let them dress me up however they want to. And yes, even randomly perform the chicken dance in the middle of some random stranger's driveway.
Keep doing what you're doing, #GirlDad. The world needs more of you, and your daughter is damn lucky to have you.
LOOK: Baby boomer baby names that have gone out of style
Using info from the Social Security Administration's baby name database,
Stacker
compiled a list of baby boomer baby names that have declined in popularity.
Things You'll Only Understand If You Live In Maine