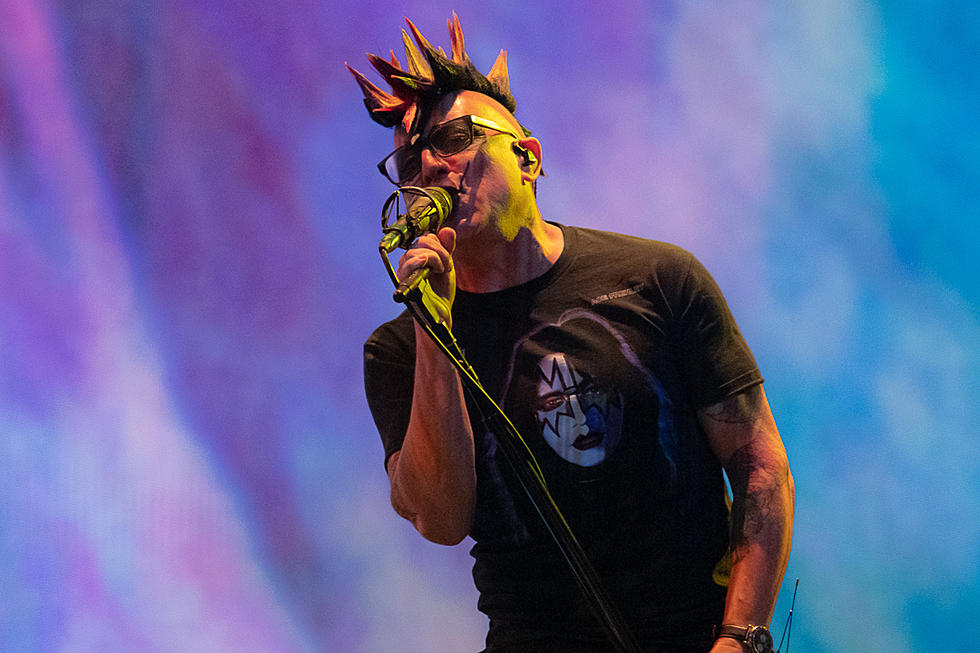 Tool Sets Concert Date for Manchester, New Hampshire, This November
KEVIN RC WILSON for Loudwire
It's been nearly four full years since Tool released their last studio album Fear Inoculum to much fanfare. But as any good Tool fan knows, the band doesn't need a new single or album to hit the road, just a solid excuse. Tool has done just that, announcing a proper North American tour on Thursday that includes a date at the SNHU Arena in Manchester, New Hampshire, on Monday, November 13.
Tool is touring to celebrate their new and improved fan club experience. According to Kerrang.com, the Tool Army fan club has been revamped with a ton of new perks and merch for super Tool fans. Those perks include early access to tickets for their upcoming tour, as well as a chance at specialized VIP packages.
For most of 2023, Tool has only been headlining festivals after spending most of 2022 overseas. Tool frontman Maynard James Keenan had also scheduled out a spring/summer tour for his side project, Puscifer.
But as most things with Tool, everything is shrouded in mystery until it isn't. Tool will spend the last few months of 2023 on the road, and have hinted at more touring in 2024 as well.
Tickets for Tool at the SNHU Arena on Monday, November, 11, go on sale Friday, June 9, at 10am. Presale is only available for members of the Tool Army.
WCYY will have your chance to win tickets all next week. Listen for a triple shot of Tool during the 1pm music marathon Monday through Friday. Be caller #33, and a pair of tickets are yours for the November 13 show in Manchester.
---
Bands That Deserve to Be in the Rock & Roll Hall of Fame
Below are nearly 50 rock and metal acts we feel deserve to be in the Rock & Roll Hall of Fame but aren't yet. Which ones do you agree with? And what artists would you add to the list?
Grab a Bite to Eat at These 20 Hidden Gem New Hampshire Restaurants