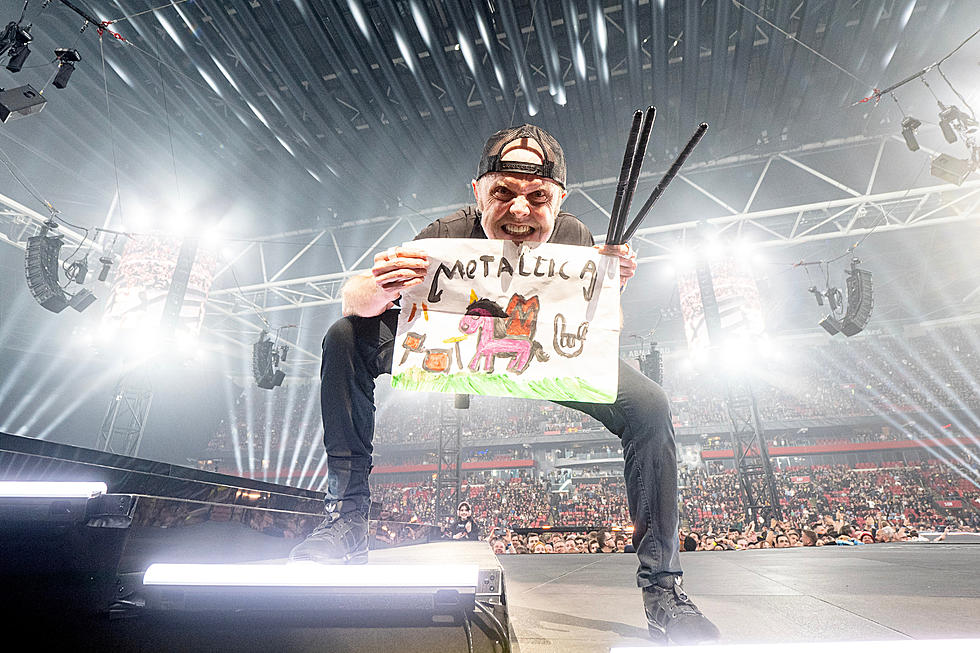 'The Ultimate Metallica Show' Recap: Live From Amsterdam
Ross Halfin
The Ultimate Metallica Show — Hour 1
The Ultimate Metallica Show — Hour 2
"Damage, Inc." — Master of Puppets
"Bad Seed" — Reload
"Fuel" — S&M
"Seek & Destroy" — Live at Grimey's
"Ride the Lightning" — Live at Johan Cruijff Arena, Amsterdam, Netherlands, April 27, 2023
"Nothing Else Matters" — Cover by Miley Cyrus, Elton John, Robert Trujillo, Chad Smith and More, The Metallica Blacklist Album
"The Unforgiven" — Live at Microsoft Theater, Los Angeles, California, Dec. 16, 2022
"Hit the Lights" — Kill 'Em All
Watch Metallica's Official Music Video For "Crown of Barbed Wire"
'The Metallica Blacklist': 10 Best Metallica Cover Songs on 'Black Album' Tribute
While a compilation of 53 bands covering 12 tracks from one Metallica album is bound to include some misses, The Metallica Blacklist includes a considerable amount of hits. Listening to it over and over and over again, we've picked out the 10 best "Black Album" covers from The Metallica Blacklist; check them out in this gallery.
See Photos From the First Two Nights of Metallica's '72 Seasons' Tour
Photos from the first two nights of Metallica's 72 Seasons tour.