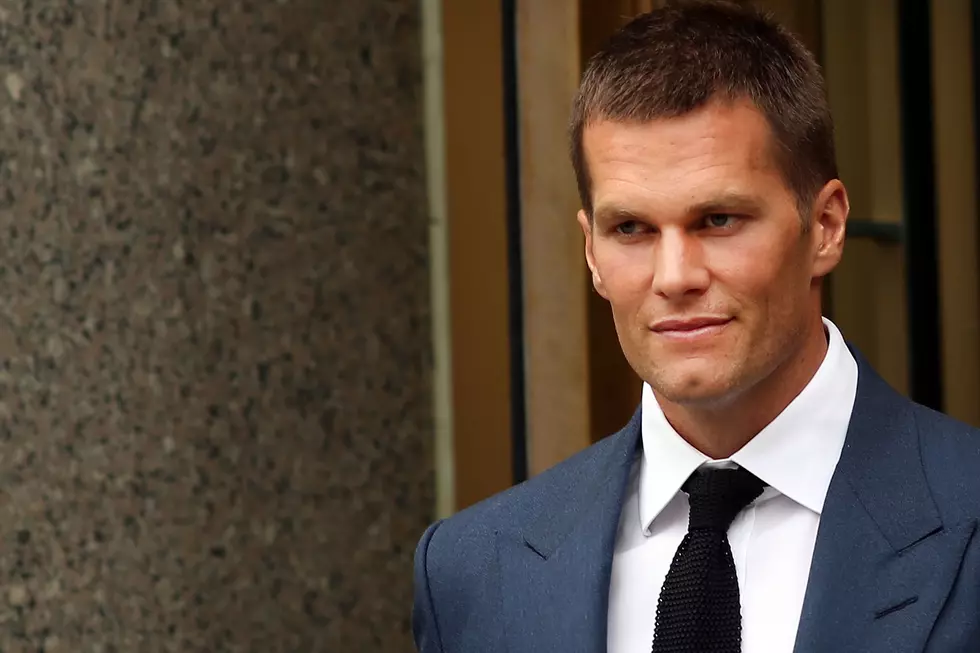 Watch Tom Brady Share a Really Sweet Moment with Drew Brees' Son
Getty Images
YES!  I know that some people are still really mad at Tom Brady for leaving New England, but I am not.
If anything, I am thrilled that he is ONCE AGAIN going to the championship games this weekend.  The Buccaneers won over the New Orleans Saints last night be a score of 30 - 20 to advance to the NFC title game.
This was Drew Brees last game in the NFL, if you believe the rumors, and after the game, the two quarterbacks had a long conversation. You could hear the cameras clicking like crazy.
Drew's kids were running around on the field, (the mother in me was thinking, "why aren't these kids in bed? It's late.") but at one point, Drew's son gave the ball to Tom and ran in to the end zone.
Tom threw the ball, and the kid caught it.  What a great moment between two great QBs.  (One is a million times greater than the other, but hey, I am biased.)
When it comes down to it, these guys play the game because they love it.  Age is definitely a factor, but if they want to play and they can play, then why not?  I think of the way that I would feel if I were Tom Brady.  He is in the best shape of his life, he has a brand with TB12 that promotes getting better and better with age, so why wouldn't he go as far as he could go?  I love watching him play.  Gronk too.
Get ready to watch the next game on Sunday!
CHECK IT OUT: 100 sports records and the stories behind them