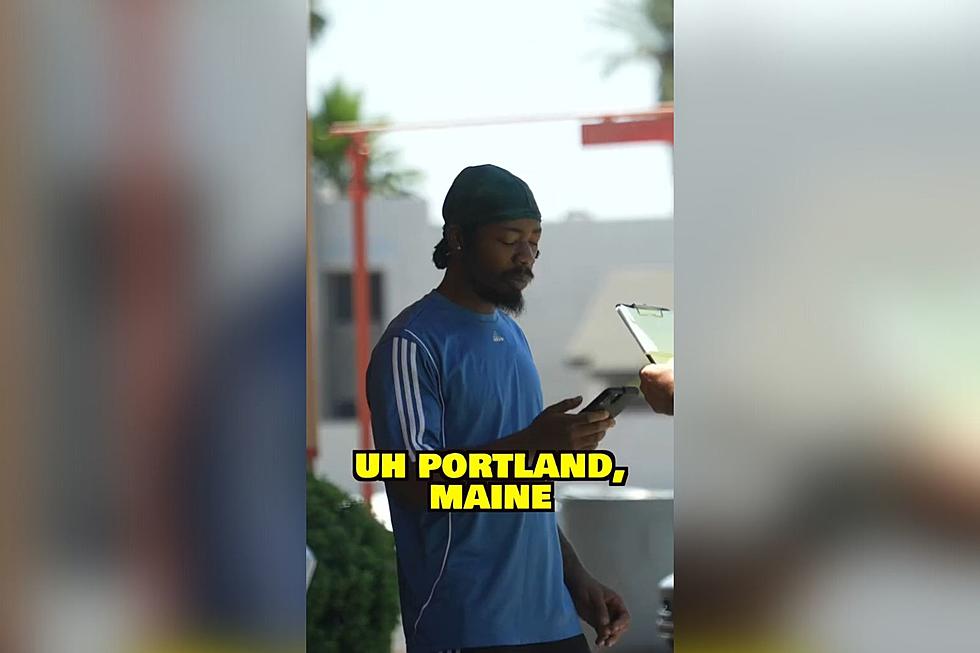 WATCH: Tearful Thanks from Man Trying to Go to Portland, Maine, After Getting Surprise $500 Gift
BigDawsTv via YouTube
The reaction that a man who was trying to get to Portland, Maine had on his face when he was given what he thought was a ticket for loitering, is priceless and will definitely put a smile on your face.
Dawson Gurley, who goes by the name "Big Daws" on his YouTube channel which has almost 10 million subscribers and videos which get upwards of 50 million views. He mostly does prank videos, but in many cases, the prank turns out to be somewhat life-changing for the person involved.
In a video published on June 26, 2023, a man is seen asking for money to get a plane ticket to Portland, Maine. Big Daws approaches him playing a security guard or something similar and told the man that he was reported for loitering and he had to write him a $500 ticket.
He hands the man the "ticket" and it's an envelope with $500 inside. The man's reaction is one of the best things you'll watch today.
What a moving moment. Someone down on their luck looking for some help to get here to Portland and just when he thinks it couldn't get worse, he thinks he's getting a $500 ticket. Lucky for him, he was all good.
I love how he's in tears of joy and reaches out to hug Daws and can't let go as he thanks him over and over again.
We assume that Jalen arrived in Portland safe and sound, thanks to the generosity of a big YouTube star.
These 13 Maine Cities Have the Best Downtowns
Grab a Bite to Eat at These 20 Hidden Gem New Hampshire Restaurants