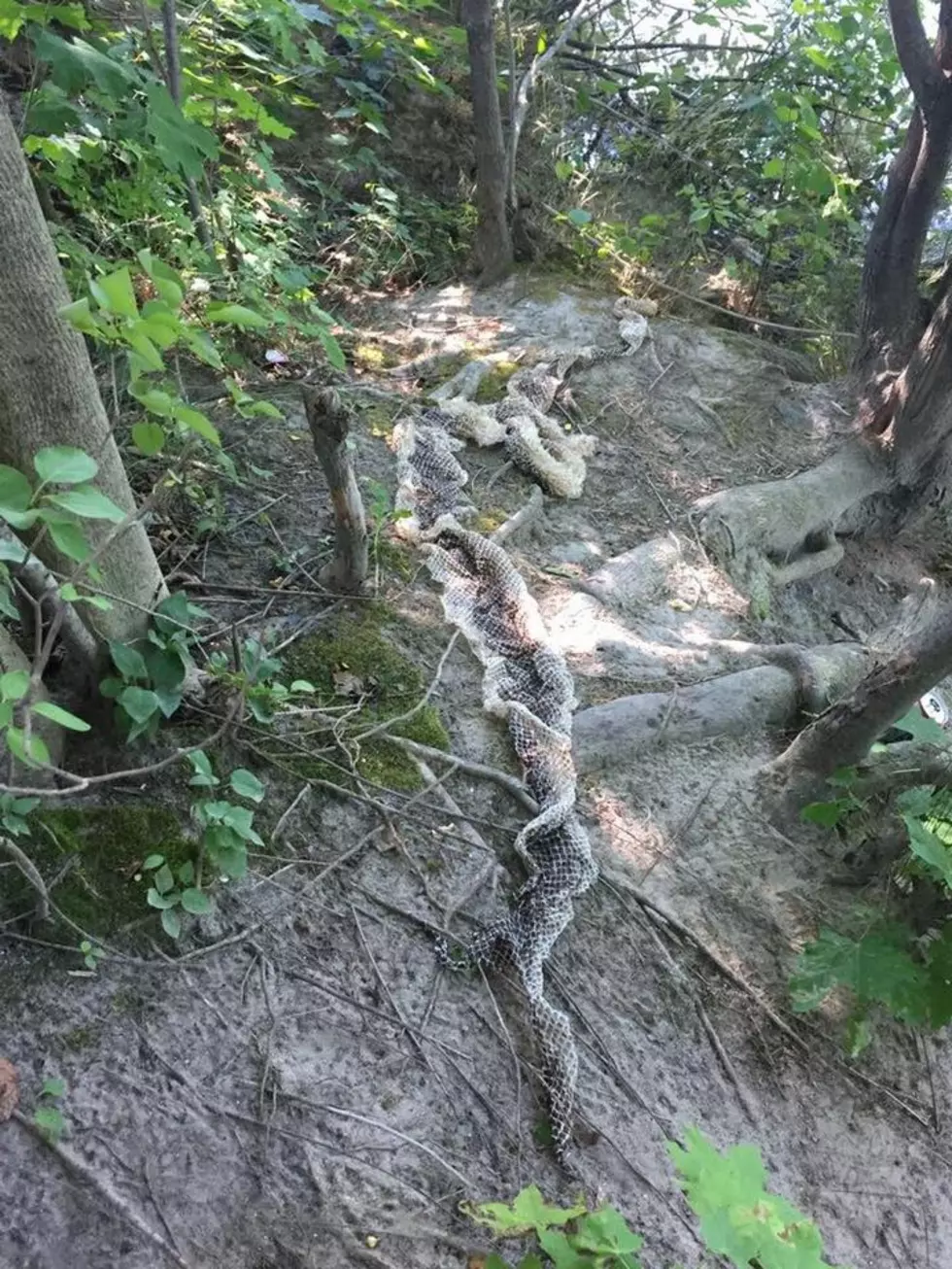 What Ever Happened to Westbrook's Mammoth 10 Foot Wessie the Snake?
Westbrook Police Dept Facebook
Do you remember Wessie? For a while there he was the talk of the town!
So, for those of you who don't remember, Wessie the Snake was famous in Westbrook Maine in August of 2016. That's when someone called the police because of a giant snakeskin they found!
Here's what Westbrook police had to say at the time on Facebook.
Around 3pm today, Saturday, August 20th, a citizen reported finding a shed snakeskin, pictured in the attached photograph, along the Presumpscot River near the carry-in boat launch in the area of Riverbank Park. Westbrook Police Officers responded, photographed, collected, and tagged the skin which will be examined in attempt to determine what type of snake shed it and what risks this type of snake poses to public safety. Until the type of snake is determined and we can assess the safety risk, we caution people who recreate along the Presumpscot River to remain alert, maintain a safe distance from any wildlife, and report any sightings of the snake to the Westbrook Police Department.
That's all it took and Wessie-mania was born! It made national news. One of those, 'Oh look at cute Maine. They have a giant snake terrorizing the country land.'  There were over 3,000 comments when this Facebook post went up.
But then what? Whatever happened to Wessie? I only say that because a new arcade bar opened in Westbrook named Wessie's Den. Wessie! That's right! In honor of the giant man-eating snake (no man was ever eaten).
A little digging found that a couple of theories live about Wessie the Snake. First, the snakeskin found was a little too perfect and could have been a hoax. The second theory is based on Wessie being a real snake! Let's say there was a 10-foot python lurking near the Presumpscot River in Westbrook. It never would have made it past the chilly weather of October in Maine. But that hasn't stopped the legend which has a permanent place at the International Cryptozoology Museum in Portland.
If you do happen to see a 10-foot snake in Westbrook, well...then that is one badass snake and t-shirts are gonna fly off the shelf!
Here Are 17 Things In Maine That Will Bite You
Here in Maine, there are plenty of critters that can take a bite out of you if they do desire.