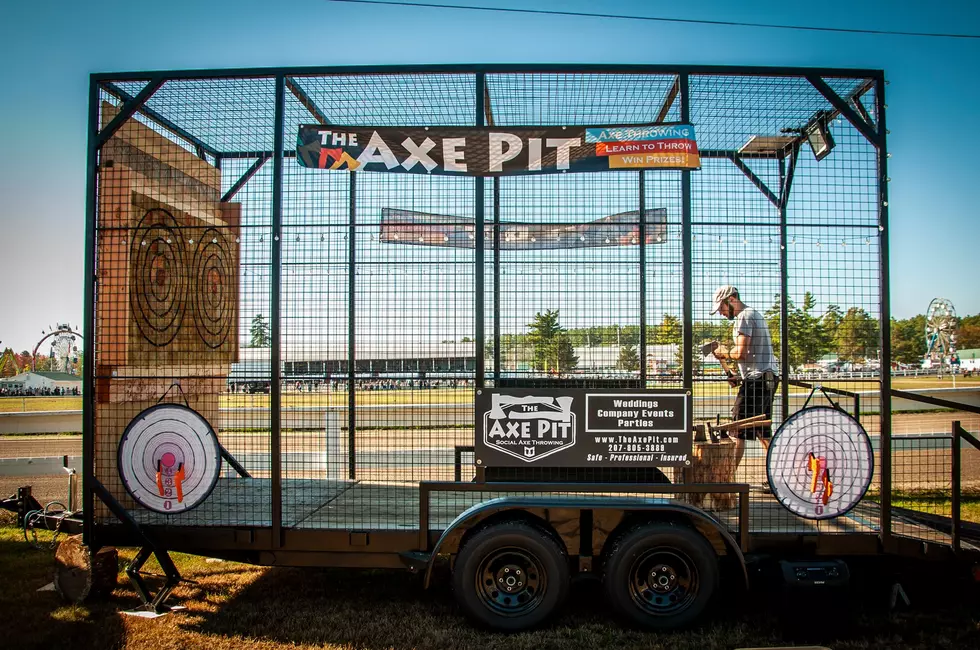 Win a Party and Catered Dinner at The Axe Pit in South Portland, Maine
The Axe Pit via Facebook
How'd you like to have a fun Thursday axe-throwing post-work office party for you and up to nine others at The Axe Pit in South Portland? What about a catered dinner on top of that, provided by Sebago Brewing Company?
Yes, we know. That sounds like an epic bash. And now you have the chance to win it.
The Axe Pit is Portland's premiere premiere axe throwing range, and a popular destination for people to spend a night out with friends. Even if you've never tried your hand at axe-throwing before, you''ll be taught everything you need to know by professional instructors, ensuring that you and your friends have a fun and safe experience.
So, what are you waiting for? Want to win a party at The Axe Pit, plus a catered dinner? Here's how you enter.
If you're reading this on our app, all you have to do is fill out the form below. Pretty simple, huh?
Otherwise, you need to be sure to download our app, as that is the only place where you can enter the contest. Once you've downloaded it, be sure to find the button in the very center black bar on the main page titled "Axe Pit Party."
Click on that button and you'll be taken to this page where you can then fill out the contest form. All those 21+ are eligible to enter.
This contest ends on August 14, and the winner will be contacted the week of August 15. Please note that alcohol will not be provided, but will be available for purchase.
15 Places In Southern Maine To Get Delicious Donuts
There's never a bad time for a donut especially when visiting one of these 15 great places in Southern Maine serving up delicious donuts
20 of the Most Popular Chain Restaurants That Maine Doesn't Have
From popular buffets to trendy burger and chicken joints, here are 20 of the most chain restaurants that don't exist in Maine