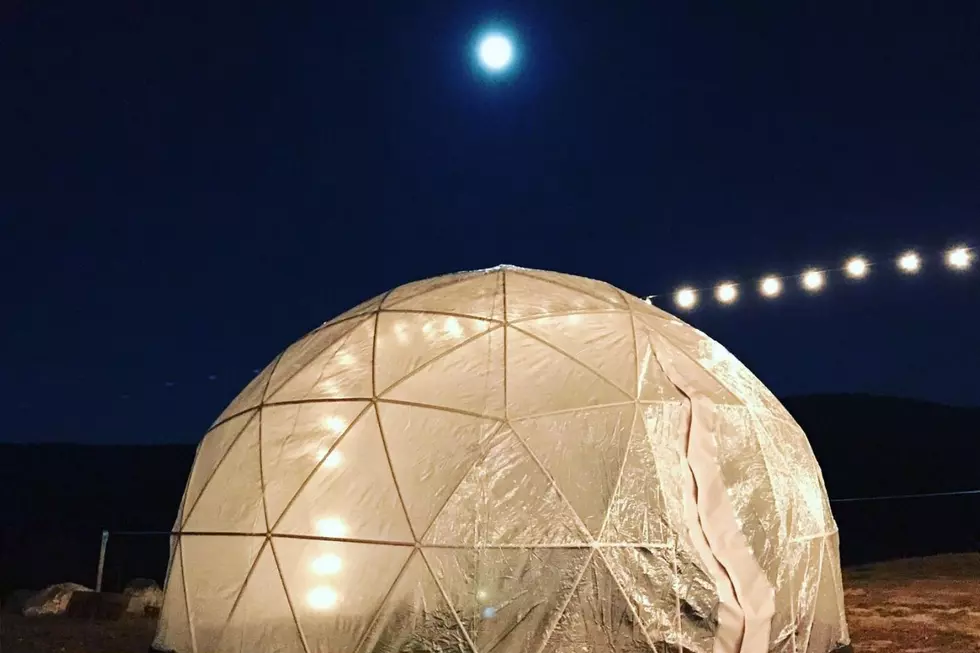 You Can Reserve Your Own Private Beer Dome at This Maine Brewery
Fluvial Brewing via Facebook
With the transition from warm weather into the colder temperatures of fall and winter, enjoying a drink with friends and family outside isn't something most people have on their minds. However, a Maine brewery is making it possible this winter with their new Beer Domes.
Fluvial Brewing on Maple Ridge Road in Harrison has set up outdoor seating under clear domes for as many as 6 to 8 people. Fluvial describes their new beer domes on their Facebook page as warm, cozy, relaxed, and private. The beer domes are available during their operating hours this week, but are available by reservation only. Once you reserve a date and time, you'll have an hour and a half to spend under the dome with your friends.
Fluvial Brewing will be open this week on Thursday from 3 to 7, Friday 3 to 8, Saturday Noon to 8 and Sunday 12 to 6. If you want to make a reservation, just call or text (207) 491-9363 and lock your date and time in.
That doesn't appear to be the only thing that Fluvial has up their sleeve. Is that the roof of a yurt I see under the picture of the dome?
Back to the Basics Yurt - Easton, ME