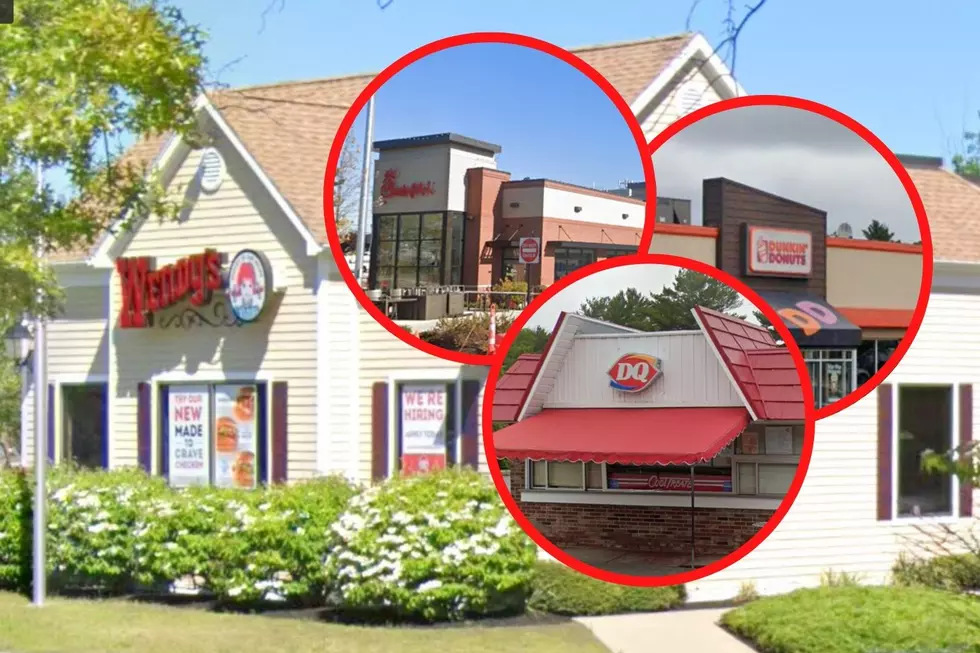 10 Fast-Food Chains That Could Take Over the Vacant Wendy's in Scarborough
Google Maps
Restaurants and stores close down all the time, it's an unfortunate thing that happens. In Scarborough, Maine, new places are popping up like crazy (especially with the development of The Downs).
The Downs has a lot of stores and restaurants that they are planning to open. There has been a rumor of a Costco, brewery, and more. Some are excited to see Scarborough turn into its own little city. I'm honestly excited about all the new restaurants coming. Recently, Scarborough has gained a Harbor Fish Market, Tequilera's Mexican Restaurant, and Burano's Wood-Fired Pizza is set to open.
Unfortunately, many places have either closed or have been understaffed due to the pandemic. One fast-food restaurant in Scarborough has felt the difficulty of this and has since closed. Yes, I am talking about Wendy's.
I remember driving past the Wendy's in Scarborough. Why did I drive past and not stop? Well, it seems that a lot of places close early in Scarborough. I would drive around when I couldn't figure out what to have for dinner and at around 6 pm everything was practically closed.
Now that Wendy's is closed, I'm a little upset that I did not stop to try their hot honey chicken sandwich.
Now, I have been trying to think of restaurants that could potentially take over this now empty Wendy's. After thinking about places that are already in Maine and places that are not in Maine, I came up with a list of 10 fast-food chains that sound delicious to fill in that vacancy.
10 Fast-Food Chains That Should Take Over The Vacant Wendy's in Scarborough
Wendy's in Scarborough has officially closed and the signs are taken down. Here is a list of some fast-food restaurants that should take over the vacant lot. Can you think of any places they think should go there that are not on the list?
13 Stores That Could Replace Shaw's In Westbrook, Maine
With Shaw's supermarket closing in Westbrook, Maine, several new and familiar big box chains could soon call the large, vacant space home.