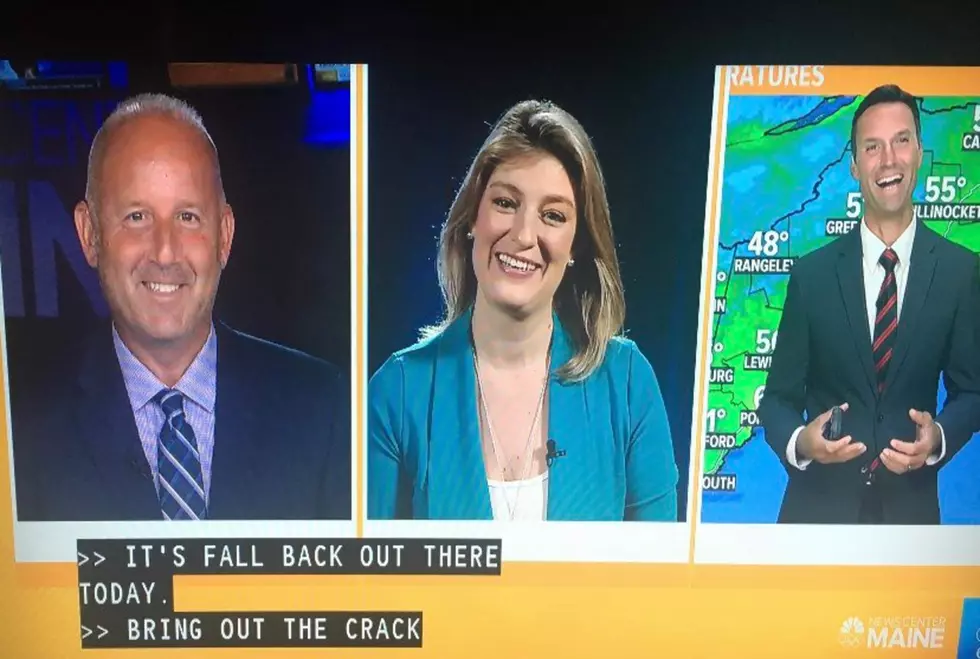 A Closed Captioning Error Made It Seem Like A Maine News Team Was Too Excited For Fall
Twitter via Lee Goldberg
This summer in Maine has been a scorcher. We've hit 90 multiple times across the state, 80's were a mainstay and everyone with a lawn saw the repercussions.
So when people woke up on Wednesday morning to temperatures that felt decidedly fall-like, you can imagine there was a little excitement.
Shared on Twitter by Lee Goldberg, that would certainly be an interesting way to welcome in cooler temperatures and say goodbye to summer. 10 out of 10 doctors wouldn't recommend however.
Goldberg, who is a regular anchor of the Morning Report clearly took the error in jest. What else can you really do, closed captioning isn't perfect.
Instead of busting out the crack, get your lawn ready for a serious soaking this weekend as the remnants of Hurricane Laura should arrive in New England and give the region some much needed rain. And if you're already missing those scorching hot temperatures, there's nothing in the long term forecast that suggests they'll be coming back anytime soon.
Instead, settle in for some low-to-mid 70's, which might be the perfect compromise for the people of Maine.
5 Things Not To Say To a New Englander