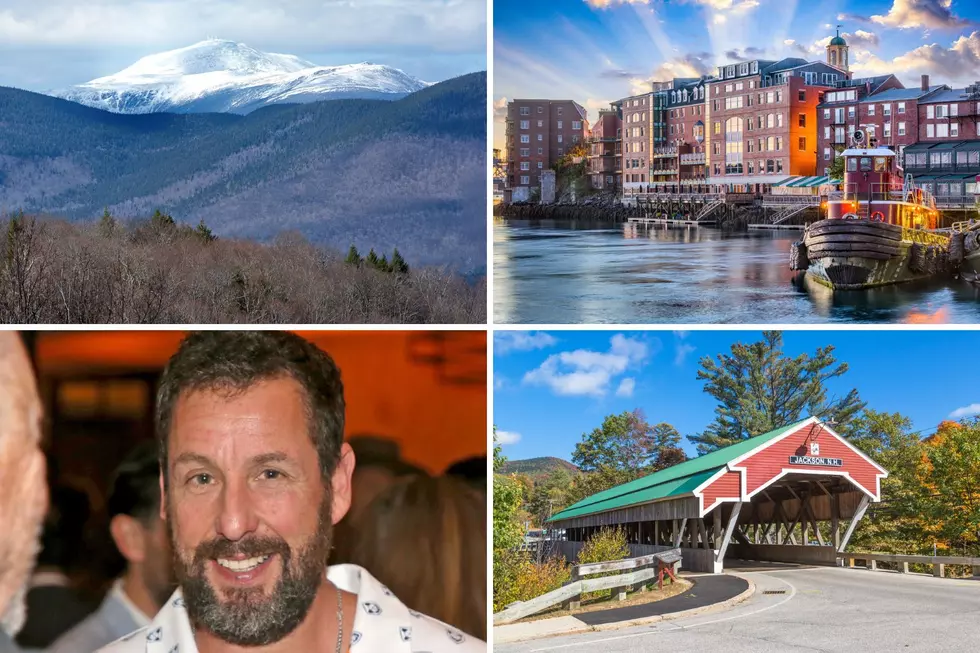 A Mainer's Guide to the 20 Best Things About New Hampshire
Getty Images, Jackson NH via Facebook: Canva
I love being from Maine. It's without question the most beautiful and unique state in this diverse country. Best parks, food, beer, people. It's simply...well...the best. However, it doesn't mean I don't have love for many other great areas of America.
The Granite State
One of those places just happens to be Maine's only true American neighbor, New Hampshire.
I absolutely dig the Granite State ( I mean, there's no sales tax, how could you not?). New Hampshire has a great vibe, with many wonderful characteristics that makes it classic Northern New England.
New Hampshire Beauty
New Hampshire has amazing natural beauty. Much like Maine, the state is an outdoor enthusiast's dream. It has incredible natural beauty, world class alpine and Nordic skiing, great hiking and mountain climbing, and tremendous bodies of water.
I have managed to see quite a bit of the state in my travels, including trips to some of the smaller hamlets to visit family. It's always a wonderful ride into the heart of the state. It's allowed me to see more of the non-tourist regions of New Hampshire, opening my eyes to so many hidden gems that beautifully encapsulate the state.
New Hampshire's Best
I decided to put together a list of some of my favorite things about New Hampshire. I thought it would be neat to get this Mainer's perspective on all things Granite. The list has some of the more popular attractions, but also dives into more personal spots, as well as absolute can't-miss locations. You can see the list below.
What would you put on your "Best of New Hampshire" list?
A Mainer's New Hampshire Favorites
I may be a Mainer, but I still have plenty of love for neighboring New Hampshire. The Granite State is loaded with incredible towns, experiences and natural beauty.
Here are 20 things this Mainer adores about its "free" neighbor.
The 10 Safest Places in Maine to Live Right Now
Breaking down stats relating to violent and property crime, here are the 10 places in Maine that are the safest to call home right now
according to SafeWise.com
.