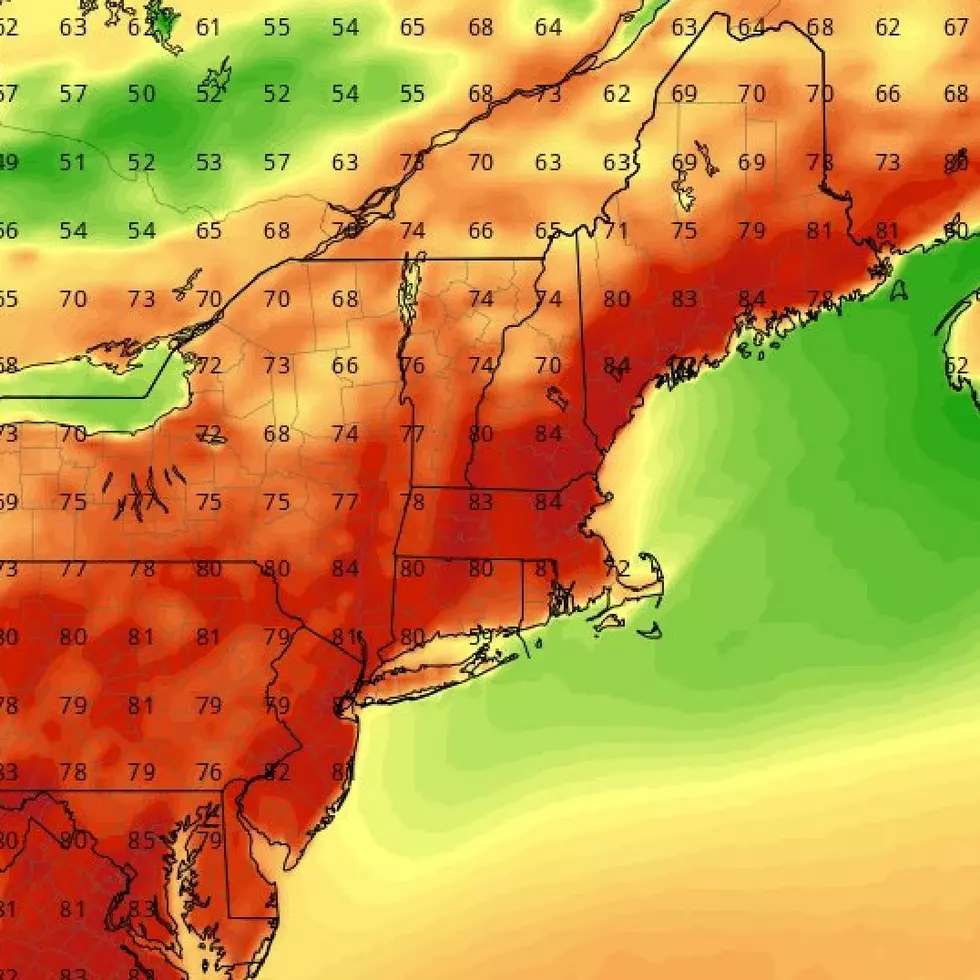 A Toasty Heat Wave May Be Coming For Maine and We Deserve It
Twitter via Robert LaRoche
After a spectacular weather weekend, everyone in Maine is ready for the shift from chilly spring days and nights, to the warmer side of the season. By now, Maine has typically seen at least a handful of days that feel like summer. 2020 certainly has been a year of surprises, and Maine had a terrible April weather wise. May has already started well, and it has a very promising chance of getting much warmer.
Shared on Twitter by Robert LaRoche, some forecast models are hinting at the thing we've all been waiting for, an actual heat wave. Like big heat. Promises of a handful of days in a row where temperatures could sit in the high-70's to low 80's. And all we have to do is wait about two weeks and hope nothing changes in the weather pattern. Yes, that's sarcasm. As LaRoche quips, we've been hurt before by promising forecasts.
Even if a toasty heatwave doesn't roll our way, there's likely to be a shift for New England in getting out of the cold air Canadian bubble and welcoming in that much warmer southern air with open arms. We've had enough 30 degree nights this spring, and it's about time for some complaining about how hot it is on Facebook. It's now a Maine tradition.