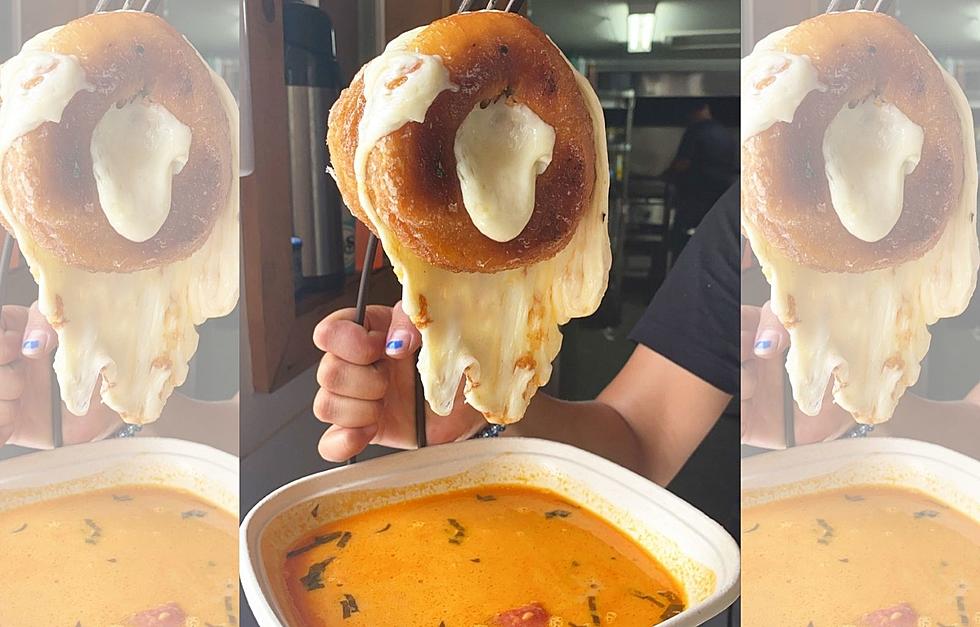 This Donut Grilled Cheese in Ogunquit, Maine, is Worth the Drive
Food For Thought via Facebook
Comfort Food Galore
Remember growing up and being sick, or coming in from the cold, and mom whipped up some tomato soup and a grilled cheese sandwich? Those were the days.
But some things you just don't outgrow and Food For Thought in Ogunquit knows that.
Food For Thought
Food For Thought is located just outside of the center of Ogunquit on Main Street. They opened in Spring 2019 and are open seven days a week.
Their menu features some truly unique dishes with items that would pique anyone's interest between the crab meat cheesecake, Flo's Hot Dog Pizza Pockets, clam chowder poutine, or even Congdon's Donut Grilled Cheese.
Congdon's Donut Grilled Cheese
With an iconic name like Congdon's attached you know right off the bat, you're in for a tasty time.
Congdon's Doughnuts in Wells, Maine is world-renowned for their amazing doughnuts. Food For Thought like them so much they had to have them as part of their menu. And no, not as a dessert.
Have you ever considered using a donut as bread? Food For Thought did. In fact, they used Congdon's honey-dipped donuts as the bread for their ooey-gooey grilled cheese and pairs it with roasted tomato bisque. They don't skimp on presentation either, hanging the donut sandwich just above the soup, allowing the cheese to drip down into the bisque below. (Or onto some fries like the photo above!)
TikTok Fame
With over 100k TikTok followers, New Hampshire-based food blogger, @the_roamingfoodie recently made a stop and tried this masterpiece along with an adult Capri-Sun, and more! Check it out!
Be sure to get to Ogunquit to try this masterpiece soon! You can take a peek at Food For Thought's menu here.
These Are the Best Restaurants to Grab a Bite in Maine, According to Mainers
Locals helping support local by listing the best places to eat local.
The Best Bakeries Near Portland and Cape Elizabeth, Maine According to Locals
These are the best places to get sweet treats around Portland and Cape Elizabeth straight from the mouths of Mainers!