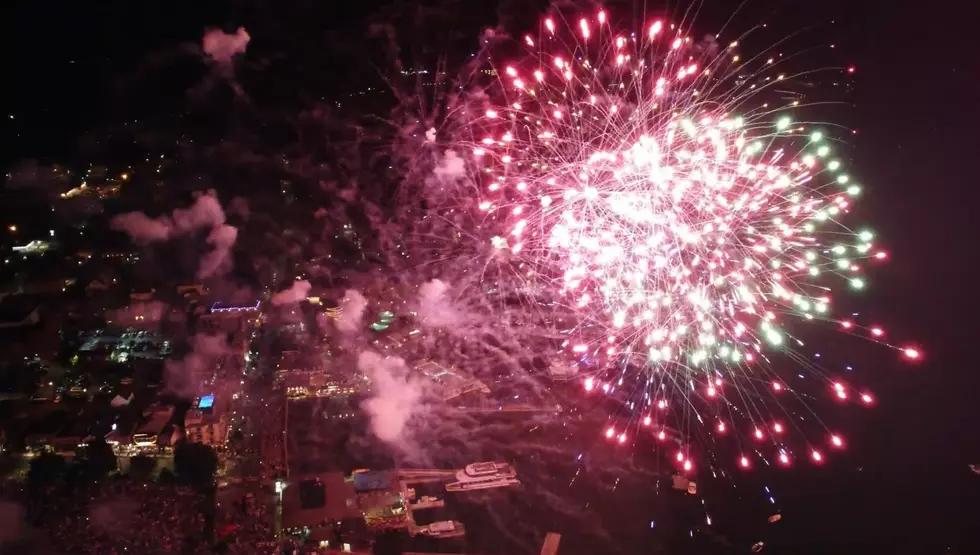 Augusta, Maine, to Kickoff Holiday Season With Epic Fireworks Display
EveryDayDrones via You Tube
One of the great things about life in Central Maine is how our cities and towns organize some pretty amazing festivals and events.  The 4th of July, beer fests, food truck festivals, summer concert series, and Halloween.
Then, of course, there is the mother of all festivals, the kickoff to Christmas / The Holidays!
Like many towns and cities, Augusta has scheduled their for the weekend after Thanksgiving.  While they are calling the event The 12 Days of Augusta, the largest concentration of events will happen on Saturday, November 26th.
The fun gets kicked off just after Noon with Santa's ride through Augusta.  Accompanied by members of the Augusta Fire Department, the Augusta Police Department, and some recognizable characters, he'll be traveling all over the city.  The approximate schedule of where he'll be and when will be available shortly.
Following Santa's "stroll", there'll be all kinds of fun activities in downtown Augusta.  There'll be horse drawn wagon rides, a scavenger hunt, live music, and the chance to shop at some amazing downtown businesses.
There will also be events all day at Old Fort Western.  Father Christmas will be there, there will be miniature ponies, homemade gingerbread, and more
Santa will be on hand to light the tree at about 5 PM.
Following the tree lighting, there'll be an epic fireworks display on Augusta's waterfront.
Get more details from the Augusta Parks and Rec Facebook page.  Also, keep an eye on that page for more information about the other 12 Days of Augusta events.
However you are celebrating this weekend, please have fun and be safe!
The 7 Richest "Mainers"
According to
Money Inc
, these are some of the richest people with ties to Maine.