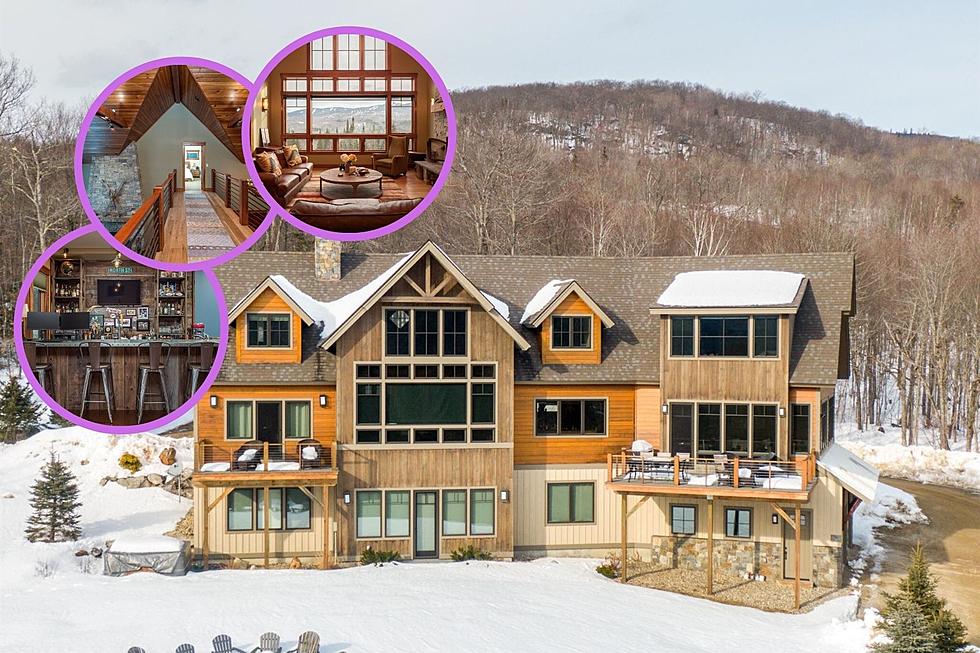 Stunning & Private Western Maine Mountain Home Shines With Views of Sunday River
Mountain Real Estate Company: Canva
Western Maine is a wonderland for those seeking adventure. There's world-class hiking, skiing, golfing, snow shoeing, cross country skiing, fishing, and boating. If you can do it outdoors, you can do it in Western Maine.
And the best part? It's absolutely beautiful, and so are the majority of homes in the area, too. Especially the luxurious monsters that continue to pop up around Sunday River Ski Resort and the Bethel area. This includes an absolute gem that just hit the market.
Located on Ragged Hill Road in Newry, just across from Sunday River, is this amazing home. Built in 2015, this modern marvel features 4 large bedrooms, 5 baths, and sits on nearly 5 acres of private, peaceful land.
The property has all the amenities for luxurious living. There's a theater, gym, office space, radiant flooring, state-of-the-art kitchen, game room with full bar, huge deck, incredible architecture, and some of the best views one could ever find.
The home is also a short drive to both Sunday River Ski Resort and Sunday River Country Club, two of Maine's premier outdoor recreational facilities. Imagine being able to come back to this property after a day on the slopes or course to relax and unwind? Talk about living the life.
This home is truly Maine mountain luxury living at its finest. No detail was missed in the building and maintaining of this home.
The property is listed by the Mountain Real Estate Company. The listing price is $2.7 million. You can find out more information by going here.
Luxurious Home Just Minutes from Sunday RIver
Tucked away in the Western Maine hills is this incredible property. With amazing views of both Sunday River Ski Resort and Sunday River Country Club, this 4 bedroom, 5 bath home is perfect for the family that loves luxury and outdoor recreation.
Look: 50 Maine Restaurants That are Worth the Trip
Thanks to our great listeners we were able to compile a list of many of Maine's great "worht the trip" restaurants, cafes, pubs, and bakeries.
These great spots can be found across the state and waiting for you to give them a try.
How many have you been to?